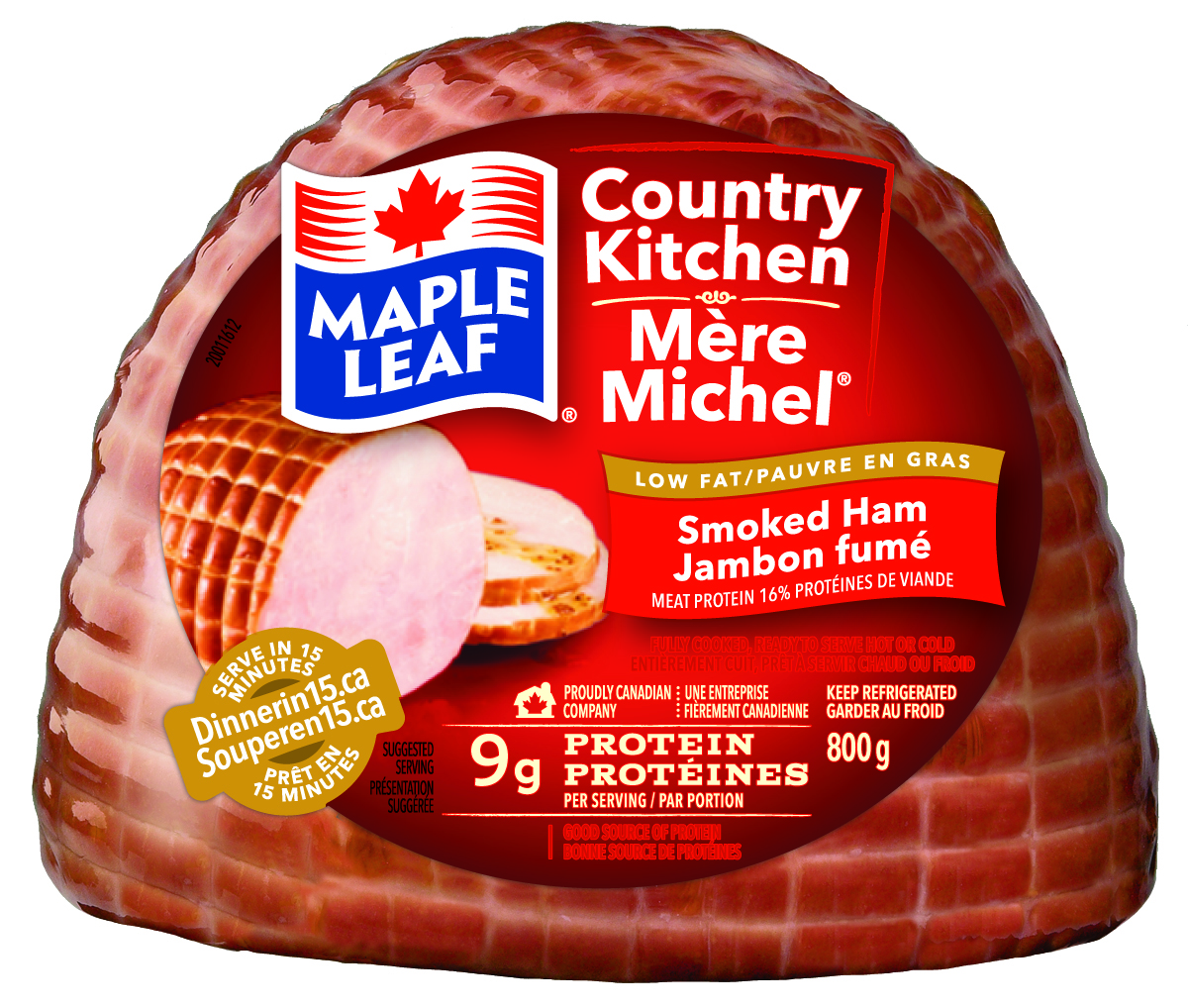 With Easter fast approaching we will undoubtedly see some great deals on hams, especially with the use of the coupons from the Maple Leaf booklet! Here is one such deal from Maxi Quebec, valid March the 10th to the 16th.
In the upcoming week, Maple Leaf Country Kitchen Half Hams are on sale at the advertised price of $5.98, already a savings of over $3. Use your coupon from the Maple Leaf booklet for $2.50 off the purchase of a Maple Leaf of Schneiders ham, and pay just $3.48!
There is no limit specified in the flyer so feel free to stock up at this price. Sadly most of us will not be able to price match this offer outside of Quebec, but here's hoping we see a similar deal in some of the other flyers. Don't forget that after Easter is when we often see these hams being cleared out, so you may even be able to score a better deal after the holiday.
Click here to view the Maxi Quebec flyer valid March the 10th the 16th.