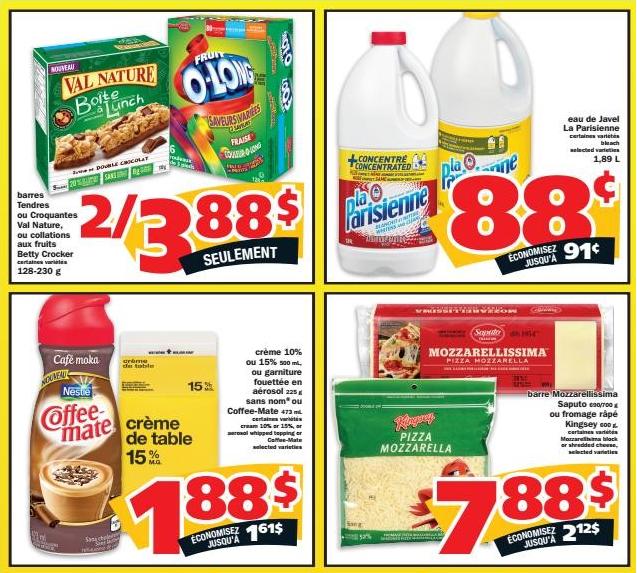 Those of you who haven't gotten around to using up all of your $5 off the purchase of three participating General Mills products coupon from Save.ca will certainly be looking for the best deals on these items this week since they expire on the 31st of January. For those of you able to shop at Maxi Quebec or price match the ad, there is a great price on both Nature Valley Bars and Fruit The By Foot beginning January the 26th.
In this ad that starts Thursday, Nature Valley Bars and Betty Crocker Fruit By The Foot are on sale for 2/$3.88. Use your coupon for $5 off the purchase of three, and you will pay just 27 cents each. Of course we will let you know if there are any better deals to use your coupons with as new flyers become available, but this is a good start.
Click here to view this deal in the Maxi Quebec flyer, valid January 26th to February 21st.