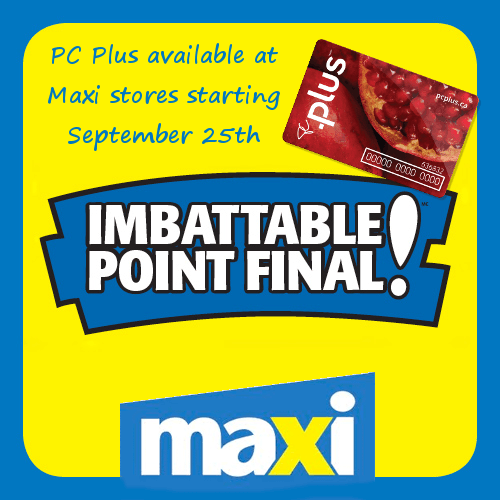 For those in Quebec who were excited to hear that PC Plus was rolled out to No Frills but did not see advertising in the upcoming Maxi flyer, we have good news.
Forum member Panache70 contacted PC member services and they have confirmed that PC Plus will roll out to Quebec's Maxi/Maxi&Cie stores starting on 25th September.
I am guessing that like No Frills, the roll out will be for personalized offers with very little in the way of flyer/store offers in keeping with their No Frills attitude towards shopping.
Click here to see the discussion