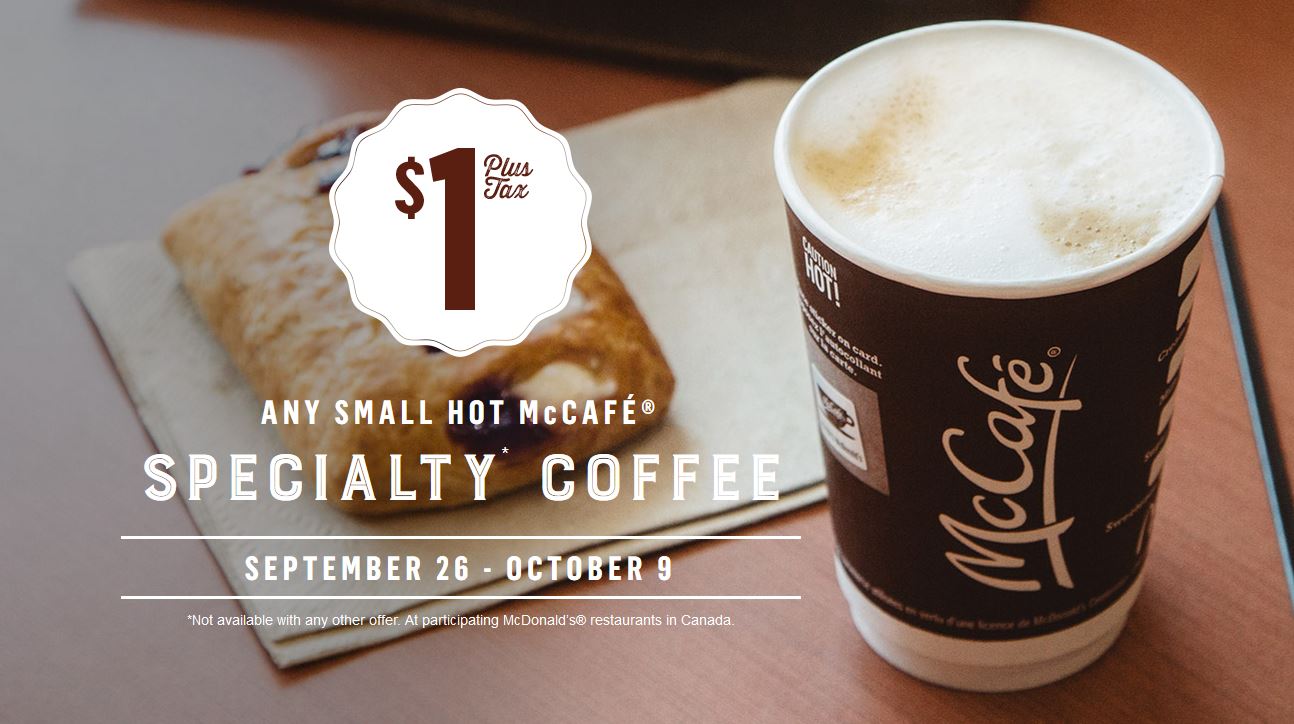 Get your caffeine fix for less at McDonald's starting on Monday with their newest McCafe promotion.  Get any small specialty coffee for just $1 plus tax from September 26th to October 9th at participating locations.
This deal includes Americano, Cappuccino, Latte, Mocha and even Pumpkin Spice Lattes for those who love them.  All McCafe specialty coffees are made with 100% Arabica beans and fresh Canadian milk.  Medium and large drinks will be sold at regular price, only the small sizes are included in this offer and while you can try the recent mail out coupons to get a free snack, they mention that they should not be combined with another offer so most stores will probably say no.
No coupon is needed for this offer, and stores have large posters up advertising the deal, so it should be easy enough to tell if your local store is a participating location, but it is rare that McDonald's locations do not participate unless they are not McCafe locations.