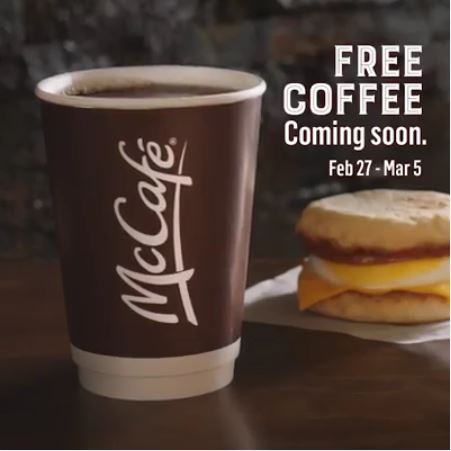 A week of free coffee!  Pop into any McDonalds selling McCafe coffee next week and get a free small coffee – no purchase necessary!
They have not posted full details for the offer yet, but likely the same as usual.  Only regular small McCafe coffees apply and you can't get tea or hot chocolate for those who do not drink coffee.
7-Eleven stores are running a similar promotion next week, ending on Saturday but you can enjoy this McDonald's offer through Sunday 5th March.
Details can be found here if you have any issues getting your free coffee