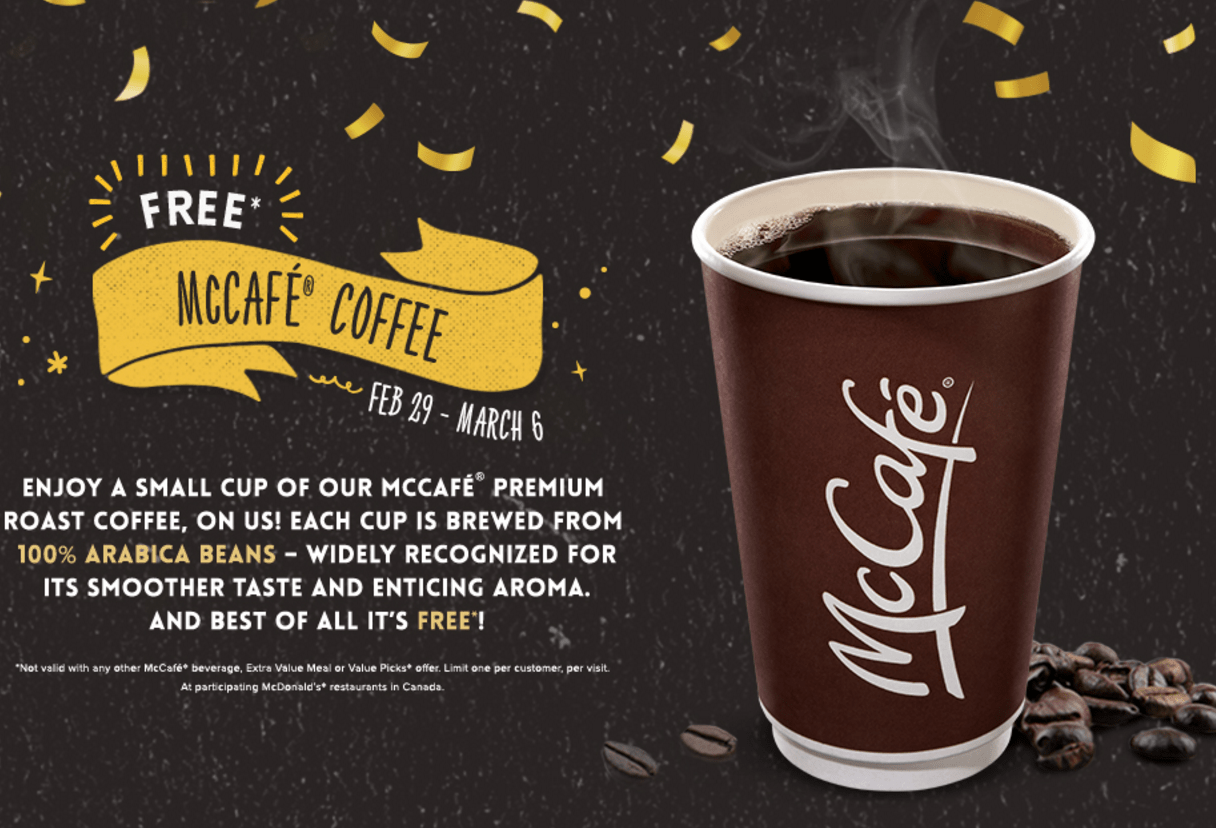 Enjoy a FREE small cup of McCafé premium roast brewed coffee at McDonald's Canada starting Monday, February 29, 2016 to Sunday, March 6, 2016! The McCafé coffee is brewed from 100% Arabica beans and has grown to be one of the best selling coffees across Canada due to its rich taste and free coffee promotions!
There's nothing better than a freebie to start off your morning and if a small doesn't fulfill your caffeine needs you can grab a bigger size for a small fee. Also, if your local McDonald's doesn't remove the stickers from your free small coffee, don't forget to collect them for another free drink when the promotion is over!
Click here to view McDonalds Canada offers.