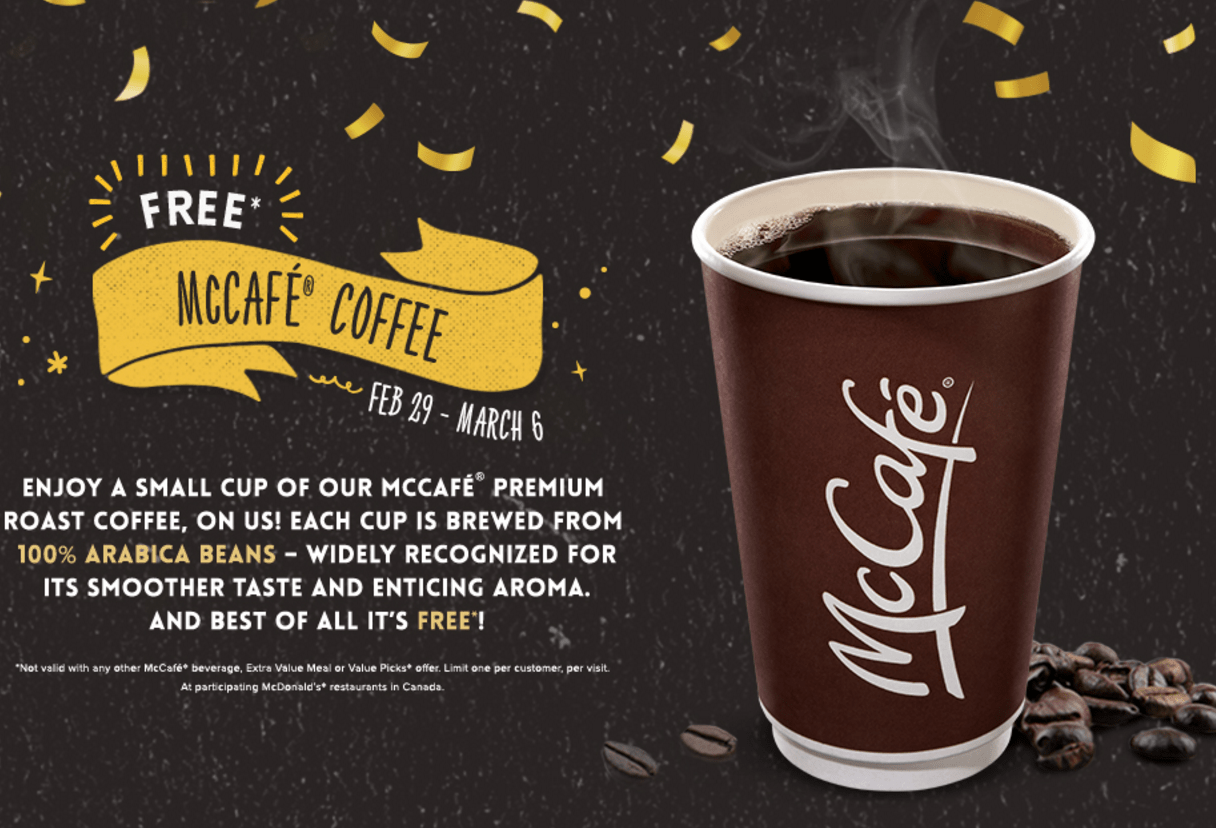 McDonald's Canada has a great freebies starts today, Monday, February 29, 2016.
This McDonald's Canada freebies is valid from Monday, February 29, 2016 until Sunday, March 6, 2016! The McCafé coffee is brewed from 100% Arabica beans and has grown to be one of the best selling coffees across Canada due to its rich taste and free coffee promotions!
Click here to view McDonalds Canada offers.