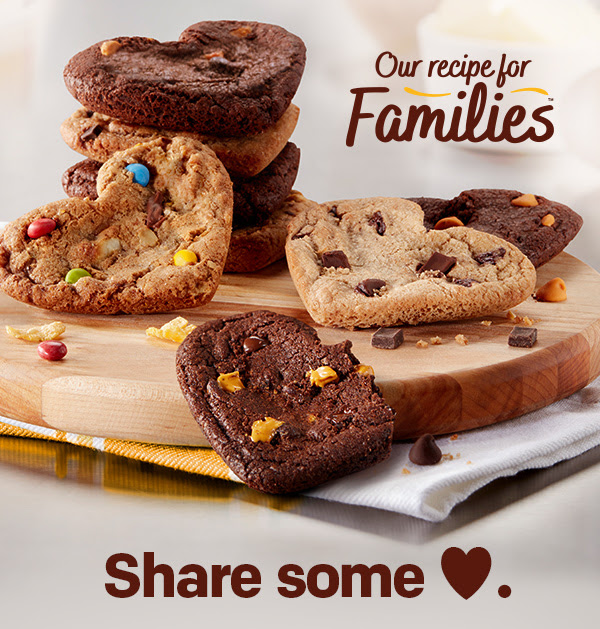 McDonald's Canada has introduced heart-shapred RMHC cookies! Every RMHC Cookie you buy helps families with sick children stay together at Ronald McDonald Houses and Ronald McDonald Family Rooms across Canada.
The cookies are available in:
RMHC Chocolate Chunk Cookie: A heartfelt take on a classic cookie. The RMHC Chocolate Chunk cookie is an instant favourite. With big chocolate chunks in a chewy cookie it's a cookie you can't help but love.
RMHC Chocolate Caramel Cookie: A rich chocolate cookie sprinkled with caramel chips and semi-sweet chocolate chips. The RMHC Chocolate Caramel cookie is a new reason to fall in love with an afternoon snack break.
RMHC L'il Gem Cookie: Baked fresh with colourful candy coated semi-sweet chocolate gems and milk and white chocolate chips, RMHC Lil' Gem Cookies are a fun way to share your love.