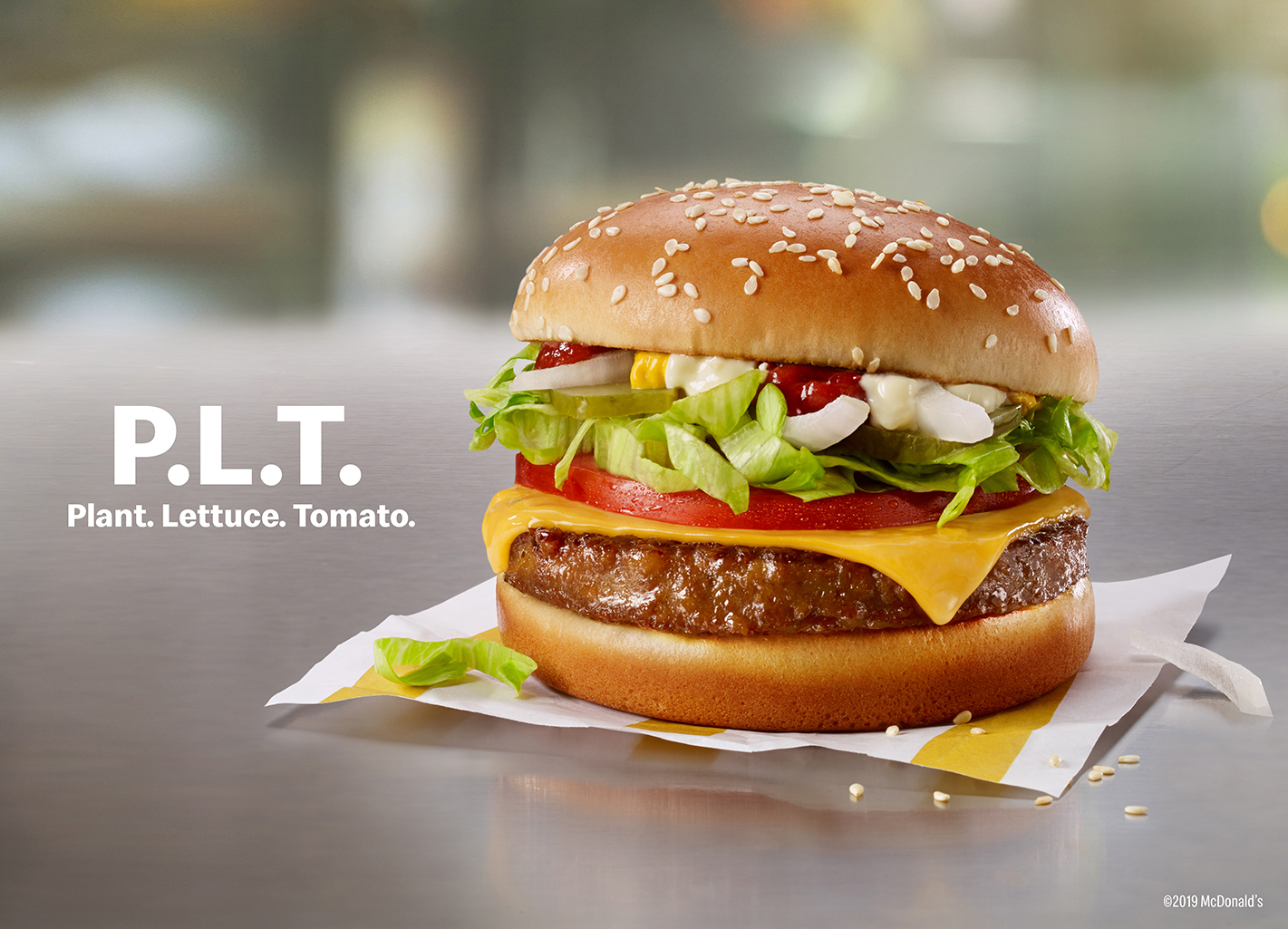 Finally! McDonald's Canada will be conducting a 12-week test of a NEW plant-based burger called the P.L.T., which stands for Plant. Lettuce. Tomato.
McDonald's has selected Southwestern Ontario as the exclusive market for its global test, which will take place in 28 restaurants in the region starting September 30th 2019. The 12-week trial of the P.L.T. will be the first time globally that a Beyond Meat burger will be offered by McDonald's. The Beyond Meat patty in the P.L.T. has been crafted exclusively by McDonald's, for McDonald's, to deliver the iconic taste McDonald's guests know and love.
The P.L.T. is made with a juicy, plant-based patty made with Beyond Meat® and served on a sesame seed bun with tomato, lettuce, pickles, onions, mayo-style sauce, ketchup, mustard, and a slice of processed cheddar cheese. Featuring a plant-based patty with no artificial colours, artificial flavours, or artificial preservatives, it's a great-tasting "open wide and sink your teeth into it" sandwich. The P.L.T. will be priced at $6.49 CAD plus tax.
"McDonald's Canada has a proud legacy of innovating across our menu and we're excited that Canadians will be the first in the world to try the P.L.T.," said Jeff Anderson, Chef, McDonald's Canada. "We're eager to hear what our customers love about the P.L.T. to help McDonald's around the world better understand how a plant-based burger works in our restaurants."