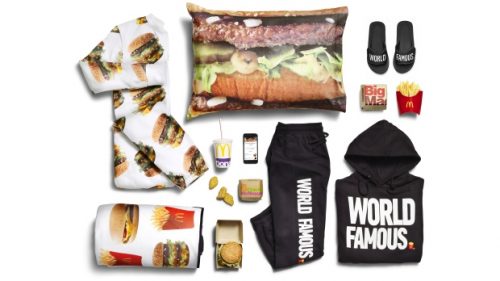 McDonald's Canada has just upped their comfort game from ordering from the comfort of your home to ordering from the comfort of your home + receiving a FREE pair of Big Mac sweats.
For a limited time, when you place an order for McDonald's delivery through the UberEats app (in a participating city), alongside your burger and fries combo, you will also be able to pick up a french fry-themed sweatsuit,  sandals, hamburger pillowcase or picnic blanket dotted with McDonald's items.
This offer began running already and will continue for a limited time, or while supplies is in-stock.
Click here to begin placing your McDonald's Canada order through UberEats.