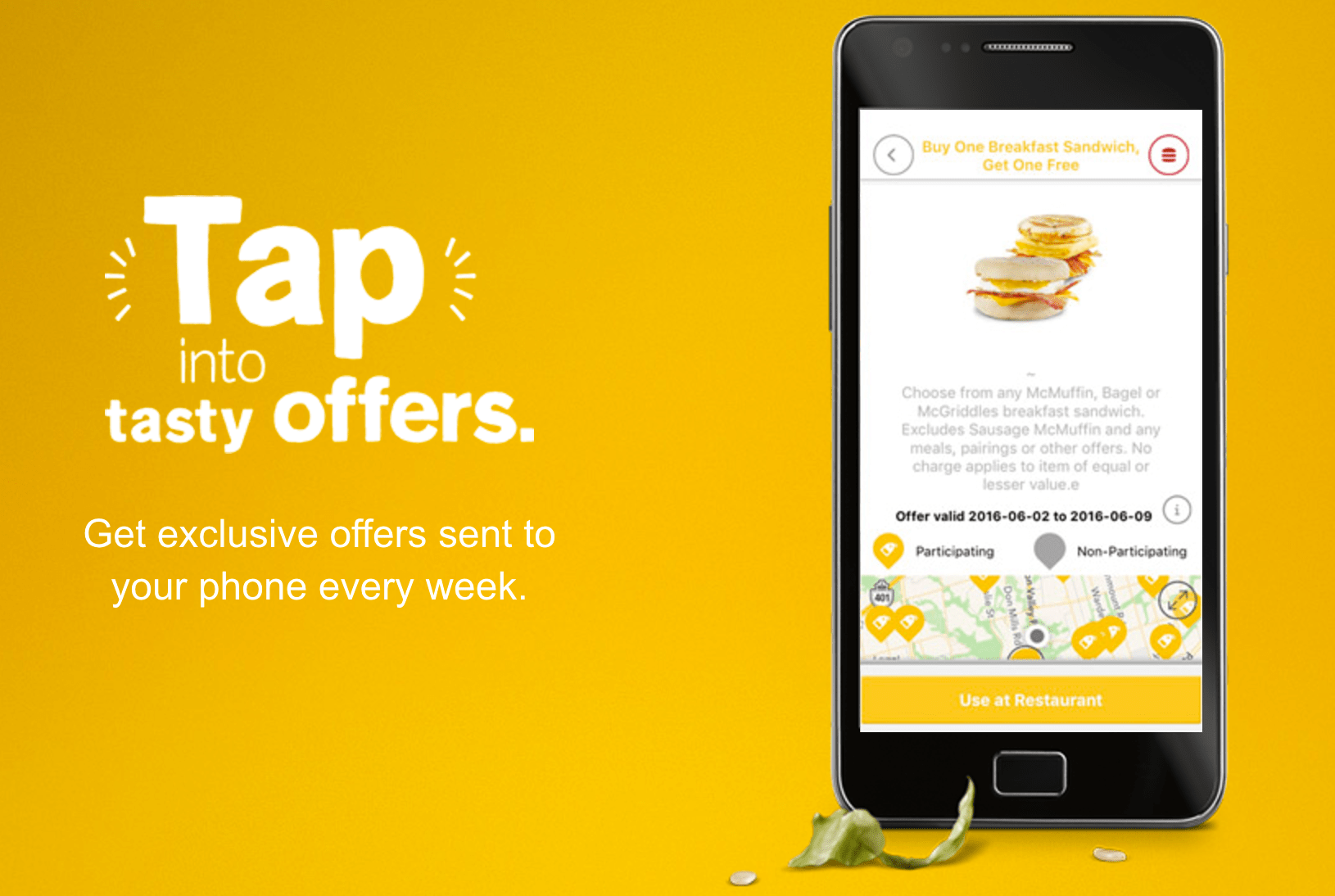 Download McDonald's Canada's My McD's app on Android or iOS and you will get any sandwich or 6-piece chicken McNuggets for only $3! My McD's app has exclusive offers sent to your phone every week. The offers depend on your region. When you download the app it should appear under the "Your Offers" section.
This deal is valid until February 5 2017, and should be available in all provinces except Alberta.
Select the offer you want to redeem in your app. When you order at the counter, tell the crew member you have an offer to redeem. They'll prompt you to hold the barcode displayed on your mobile device in front of the barcode scanner before paying, and the offer will automatically be applied! Alternatively, if you are using the kiosk, select the 'offers & coupons' button in the top right of the kiosk screen, select the 'mobile offer' button, scan your barcode and add the applicable item to your order.
Click here for more information on McDonald's Canada's My McD's application.