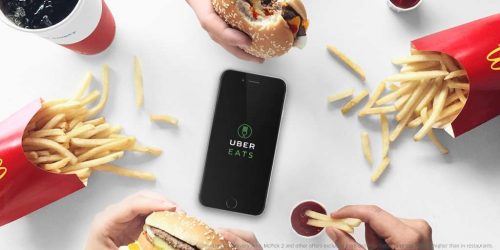 We've all been patiently waiting for McDonald's Canada to begin offering their delivery services in Canada, as it was announced earlier this year that they intended to begin experimenting with it in 2017. Well in select cities across the country, depending on your location in each city too, of course, you can now have a Big Mac delivered to the comfort of your home using UberEATS.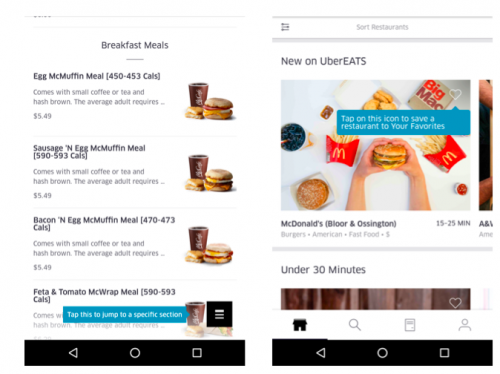 McDonald's is partnering with UberEATS to secure home delivery to select cities across Canada, and the cost of said delivery will continue to be the UberEATS delivery fee of just $4.99. The food on the delivery menu will continue to be sold at the same price you would find in-store, and you will also have access to McDonald's all-day breakfast menu (this will be key for the morning after a late night out where all you need is an egg McMuffin but don't feel like changing out of your sweatpants!)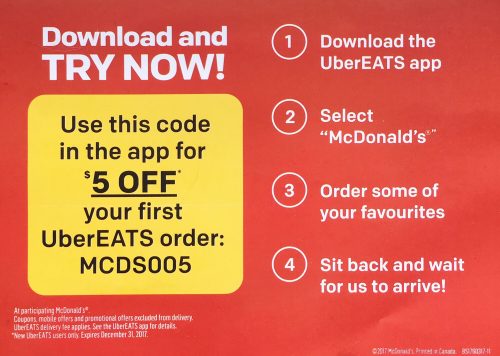 And to save yourself a little extra off your first UberEATS order you can use the promo code, MCDS005, to shave an extra $5 off – which will essentially wave the delivery fee from your order!
Click here to see if UberEATS will deliver McDonald's in your city.