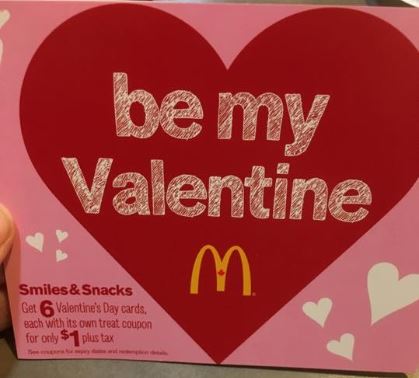 The new McDonald's Be My Valentine coupon booklets are now available.  At just $1 each, you get 6 Valentine's Day cards, each with a free product coupon for a treat at McDonald's.
The coupons are redeemable only to kids under 12 until April 30th 2017.  Coupons include cookies, small fries, ice cream cone and a coffee that can be redeemed by adults.  If buying for a whole class, you may want to consider that every booklet contains a coffee and buy enough with kid friendly treats.
As with previous years, only select restaurants seem to sell these and they tend to sell out quickly.
Thanks to Lori for sharing this in the SmartCanucks facebook group.