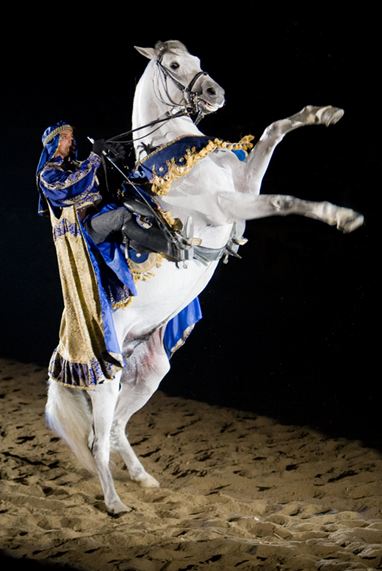 Medieval Times is offering a BOGO promo for performances until October 31st!  This great deal was posted by Travelzoo.
Here's how it works, pay the regular price for one adult ticket and get the second ticket of equal or lesser value free. The regular price for an adult is $63.95 and for a child is $40.95.Six brave knights compete in games of skill astride Andalusian stallions, while guests enjoy a four-course banquet (vegetarian option available) served medieval style.
This package includes:
•Admission to the Castle
•Pre-show Falcon meet and greet
•2-hour live performance
•4-course meal
Get even closer to the action with the Kings Royalty Package for $20 more per person. This package includes VIP first row (all sections) or second row, center section seating, framed group entrance photo, "Behind the Scenes" DVD, commemorative program and Knights cheering banner.
Valid for Thursday-Sunday performances through Oct. 31. Book by Oct. 13.
Click here to book

1.Choose date and enter quantity of tickets, then select "Regular" or choose seating upgrades
2.Enter the code BGZ10 and click "Submit Code"
3.Fill out your information and see the discount on the following page. Or phone 1-888-WE-JOUST (935-6878) quote promotion code BGZ10.