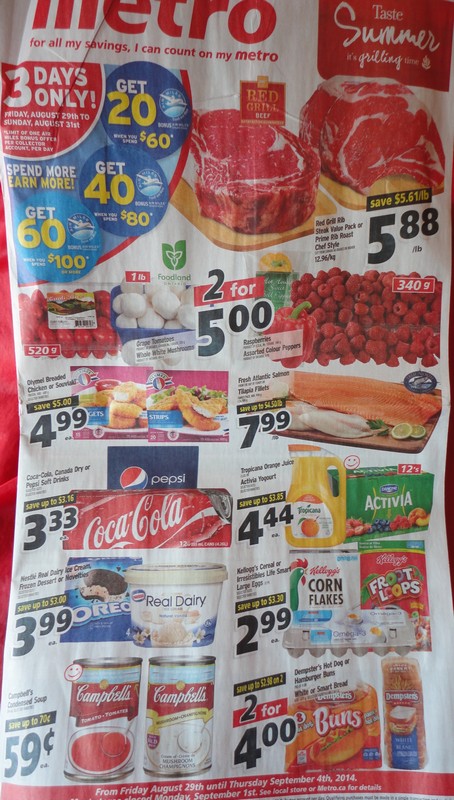 This Friday to Sunday at Metro Ontario, earn up to 60 bonus Air Miles reward miles with your purchase. Spend $60 and receive 20 bonus Air Miles, spend $80 and receive 40 bonus Air Miles, or spend $100 and receive 60 bonus Air Miles. There is a limit of one Air Miles offer per card holder per day.
Do not forget that you can use coupons to lower the amount you would have to spend out of pocket in order to get the bonus points. There are a few good deals with coupons that you could take advantage to get the bonus. If you still have the $2 Butterball Franks coupon from webSaver.ca, they are on sale for $2.99 this week, and expiring at the end of the month. This will be your last chance to use them this weekend. Crest toothpaste is 99 cents. Use your $1 tear pad coupons and get free toothpaste and bonus Air Miles.
There is also a bonus of 20 Air Miles when you purchase three of the following products: Astro Yogurt tubs or Lactancia Cream for $2.99, or Black Diamond Cheese 200g for $3.99. Purchase three of these products and receive 20 bonus Air Miles in addition to the Air Miles received for spending a minimum of $60.
Click here to view the Metro Ontario flyer.