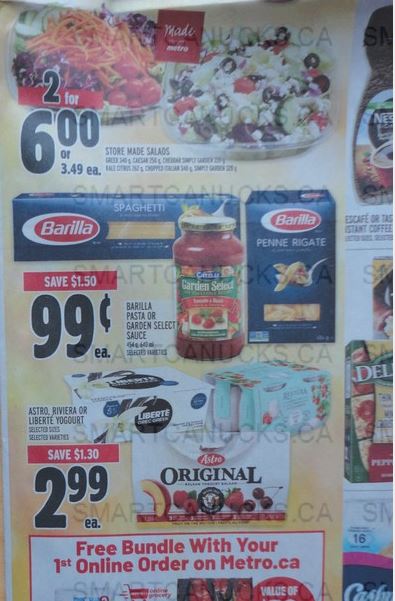 In the Metro Ontario flyer that begins tomorrow, October the 17th, Barilla pasta is advertised for just 99 cents. If you have the recent tear pad coupon for 75 cents off any Barilla pasta, then you will pay just 24 cents a box!
Be sure to read your coupon carefully, as there is one out there for 75 cents off any Barilla pasta, and there is also one for 75 cents off Barilla Ready pasta, which is a completely different product.
Also, be sure to check your local Metro Ontario flyer, as it seems there is at least one area out there where the Metro flyer has the Barilla advertised for just 88 cents. With the coupon this would make it just 13 cents a box! If you happen to need pasta sauce to go with your cheap pasta, you can also pick up the Catelli Garden Select pasta sauce for just 99 cents at Metro until October 23rd.