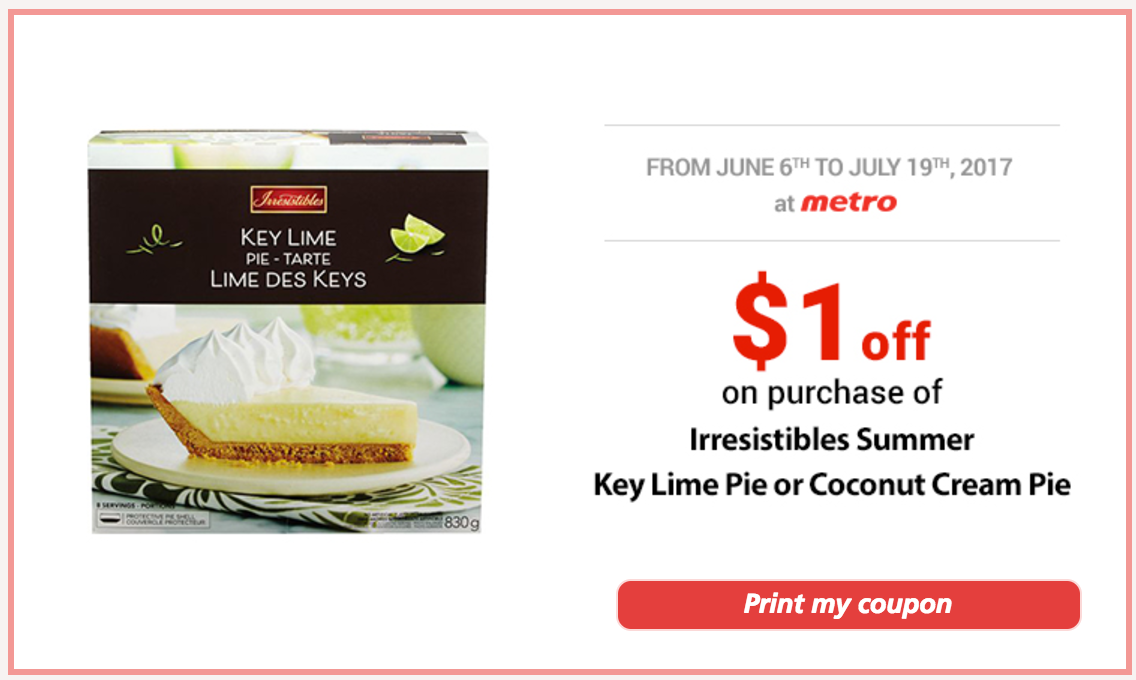 Metro Ontario Canada has a new coupon available now! Save $1 on Purchase of Irresistibles Summer Key Lime Pie or Coconut Cream Pie
This coupon is valid on Ontario only from today, Thursday, July 6, 2017 until Wednesday, July 19, 2017. Show the coupon on your mobile device at the checkout.
Click here to view the Metro Ontario coupon.
Click here to view Metro Canada flyers.