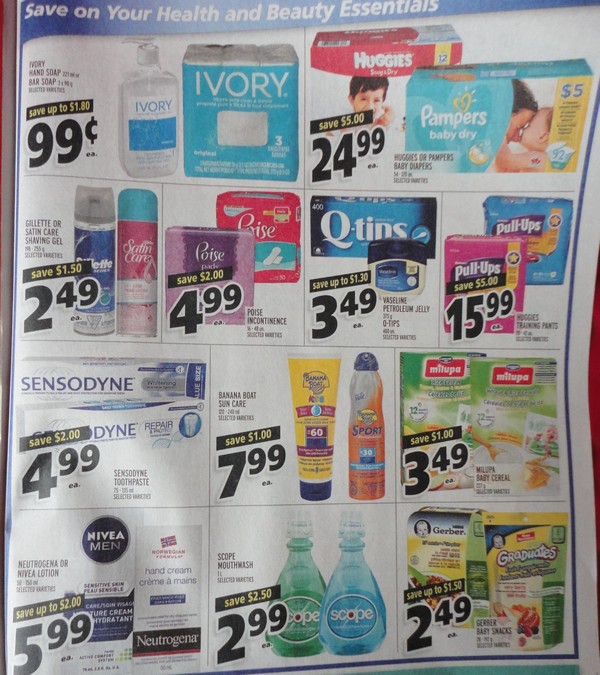 Until July the 24th, Metro Ontario has 3x90g Ivory bar soap on sale for only 99 cents. This weekend, it is likely that you received a new P&G Brandsaver coupon booklet in your local paper. Inside this coupon booklet is a coupon for $1 off any Olay bar, Olay body wash or Ivory product. Use this coupon and get the Ivory bar soap FREE. There is also a coupon for $2.50 off when you buy two.
You could also price match the Ivory bar soap at Walmart, and you may be able to get overage with the $2.50 when you buy two coupon.
Click here to view the Metro Ontario flyer for the week ending July the 24th, 2014.