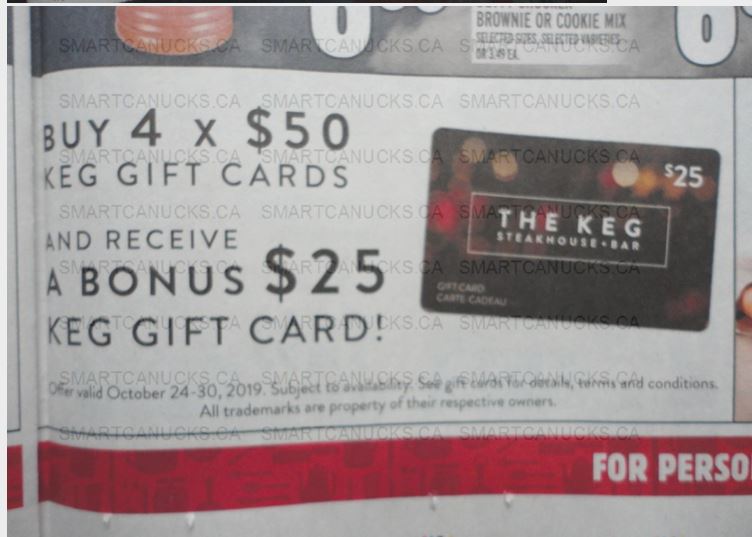 Deals on gift cards will be kicking into high gear very soon, but for this week, here is great offer on Keg gift cards at Metro Ontario! $25
From October the 24th to the 30th, purchase 4x$50 Keg gift cards, and you will receive a bonus $25 gift card. If you have four people on your Christmas list to whom you could gift a $50 gift card, you could keep the $25 card for yourself, or gift it to a 5th person. Or if you visit the Keg yourself, you could purchase and keep the gift cards for future use, and take advantage of this bonus.
Gift card offers are while quantities last and are subject to availability so check your local store. If you miss out on this one I'm sure there will be plenty more gift card deals in the months ahead, and stores like Metro typically have Air Miles promotions on gift cards as well.
Click here to view this offer in the Metro Ontario flyer.