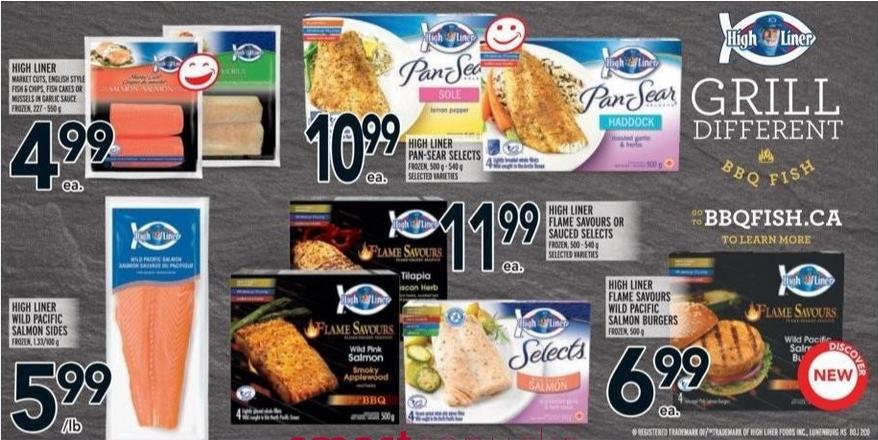 Thank you to forum member rayraycanuck for alerting us to this deal by posting in our forum. Metro Ontario currently has High Liner Flame Savours Wild Pacific Salmon Burgers on for $6.99 all this week, and there are several ways that you can get a much better deal on these!
If you entered the High Liner contest late last month or early this month, you were able to print a $2 coupon. If you still have that coupon you can use it to get the salmon burgers for just $4.99. There are also several other coupons available, such as a $1 printable from SmartSource, or a buy 2 save $3 coupon found in a $10 savings coupon booklet inside select High Liner products. There is also a coupon for $1 off from a recent coupon booklet found on Royale products.
This deal gets even better, as there is an offer of buy two get one free High Liner products on specially marked packages with a PIN. Enter two PINS at bbqfish.ca before August the 20th and you will receive a coupon for a free High Liner Product.
So, if you purchase two packages of Salmon Burgers using two of the $2 coupons they are $4.99 each or $9.98, and you will receive a free product when you enter two PINS, meaning you will get three products for just $3.33 each. A great deal for these fish products!
Click here to print your coupon for $1 off High Liner products.
Click here to view the Metro Ontario flyer valid until Thursday this week.