You can get your hands on some swanky designer finds this weekend in the Black Friday frenzy, like at Michael Kors Canada where they're taking up to 50% off of select sale merchandise. What's even greater about this sale, is you can shop it both in-store and online, and the discounts will already be reflected in the price (so no awkward squinting at the price tag while a sales clerk leers over your shoulder).
For those of you daring to reach new heights teetering and tottering down the streets, then you'd be glad to hear that these 5″ Bryn Studded Leather Ankle Boots are now $175, rather than $350.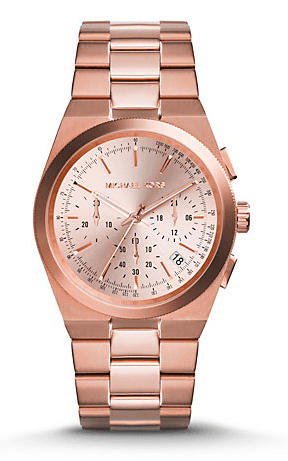 Or check out this super trendy Channing Rose Gold-Tone Stainless Steel Watch, which is now only $131.25, where as before it was $250. But don't wait on this one, as there is limited availability of it left.
These deals won't last long, as designers like this rarely go on sale, and when they do, 50% off is very rarely the discount they'll give you.
Click here to begin shopping the Black Friday sale at Michael Kors Canada online