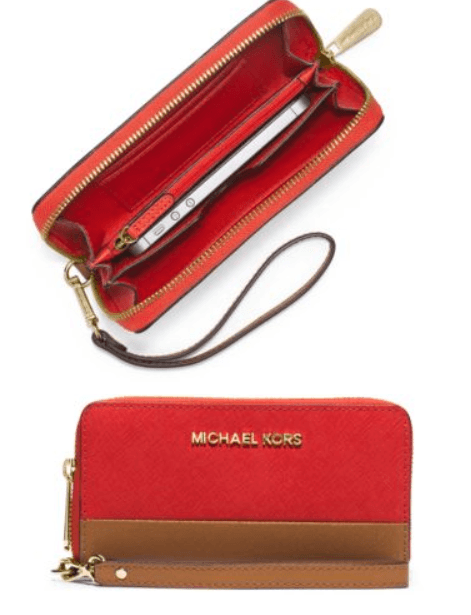 If you're looking for a stylish new accessory, Michael Kors Canada has a hot deal on right now! Head online and you could save on the Jet Set Travel Large Leather Phone Case. Originally sold for $98, you can pick up the Mandarin coloured case for just $58.80! This slim wristlet made of Saffiano leather is the perfect way to carry around your cell phone. simply toss it into your handbag, or carry it on your wrist for a chic fashion statement. This is an amazing deal considering many department stores are currently listing it for regular price and Amazon is selling a similar phone case for $132.50.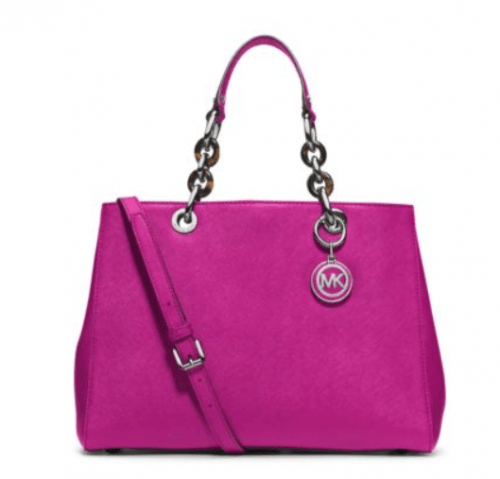 If you want to make a bigger fashion statement, Michael Kors also has a variety of handbags now on sale. This Cynthia Medium Saffiano Leather Satchel originally sold for $358, but you can pick up the fuchsia bag now for $268.50. This bright bag complete with a chain handle and hanging MK emblem will make a bold statement when paired up with any look.
These deals are available for a limited time only, or while supplies last. Michael Kors Canada offers free ground shipping on all orders.
Click here to shop sale items online at Michael Kors Canada.