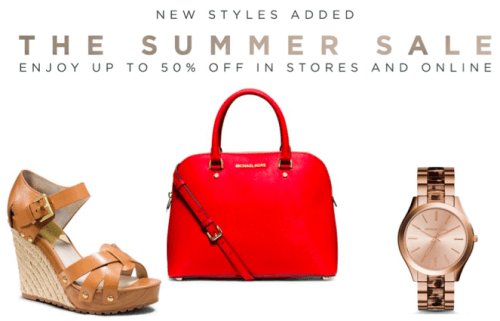 I'll be the first to admit that, while Michael Kors Canada does produce some fine products, most of the time they're luxury handbags and fine designer shoes are well outside my budget for clothing, and sometimes even outside of my budget for household kitchen appliances! However, within their summer sale I can slowly begin to readjust my spending frame so as to accommodate for these beautifully crafted accessories, as some of the products listed are being sold for up to 50% off!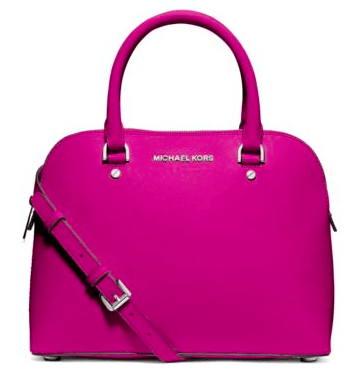 When I first began looking through the sale, one of the first bags that caught my eye was this Cindy Medium Saffiano Leather Dome Satchel, which is now on sale for just $208.50 (was $268). While $208.50 is still a bit more then I'd like to pay for a handbag, the refined details of Saffiano leather and silver finished hardware give the bag an added elegance that you would be hard pressed to find in a lesser quality bag.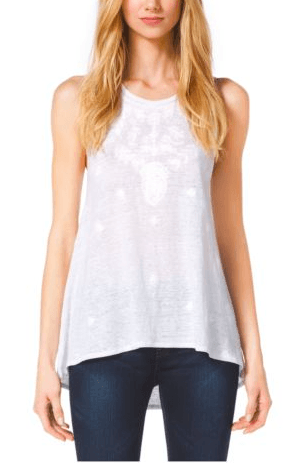 If you'd rather stay within your shopping budget, then you may be more comfortable in the Micahel Kors apparel sale where you can find designer tops, pants and dresses for under $100. For instance, this summery embroidered slouchy top is currently on sale for just $87 (was $145).
Since you will probably be spending a fair amount of money within this sale – even if you are trying to be frugal – you can at least take solace in knowing that you will be receiving free-shipping on your order, as Michael Kors offers it on all orders with no minimum purchase required.
Click here to begin shopping the summer sale at Michael Kors Canada.