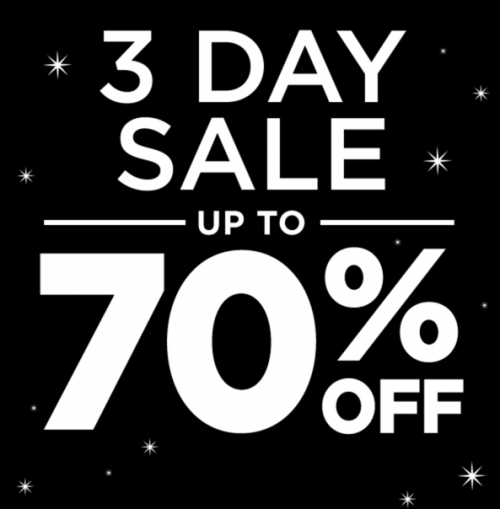 Good morning 🙂 Happy Thursday! Here're the new Holiday sales and deals at Michaels Canada stores which are valid for 3-days only plus the flyers offers as well as they include great deals for Christmas and sweet gifts for kids!
The 3 day sale starts today and includes:
Gifts for Kids:
Save 65% on Trolls,Toys, crafts and Apparel
Save 50% on ALL Shopkins
Save 40% on All Crayola
Save 50% on ALL Num Noms & Tsum Tsum Toys & Plush Disney
Save 50% on Kids Activity Kits
Gifts for Everyone:
Save 60% on All 2017 Recollections Creative Year Planners & The Happy Planner
BUY a Fujifilm Instax Mini 8 Camera GET a Fujifilm Instax Mini
Rainbow Film, Mini Candy Pop Film or Mini Shiny Star Film FREE
ALL Watches, $8 each
Save 60% on All Hair Boutique, Lanyards, Pom Pom Key chains and
Finished Bracelets
Save 60% on Green Label Strung Beads
Save 60% on Level 1 Back-Stapled Traditional Canvas and Easels
Save 60% on Home & Platinum Wall Frames
Get a $25 Michaels Gift Card when you buy a Cricut Machine from Michaels Stores
Caron Cakes, $7 each
More Great Deals and Clearance:
3 Doodler Create 3D Printing Pen, $99 each
Star Shower, $49 each
Save 70% on Clearance ALL Christmas Décor, Floral, Ribbon and Party
Save 70% on Clearance Kids' Christmas Crafts
Save 70% on Clearance Christmas Frames & Holiday Marquee Letters & Signs
Save 60% on Clearance Christmas Bakeware
Save 60% on Clearance Christmas Roll Wrap, Boxes, Tags, Bags & More
Save 60% on  Clearance Hostess Gifts
Save 40% onCustom Framing Offer
40% off one regular price item (coupon is valid today only, 

Thursday, December 15)
These Michaels sales, deals and clearance offers are valid in Canada stores for 3-day only from today, Thursday, December 15 until Saturday, December 17, 2016. While supplies last. No rain checks. Certain exclusions and conditions may apply.