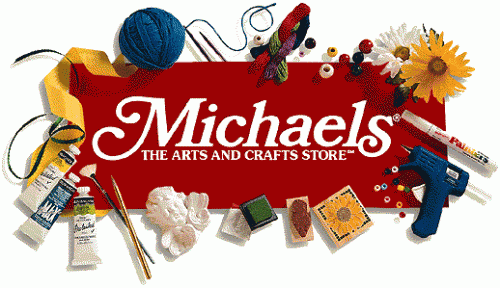 Here is this week's offer for Michael's Arts and Crafts in Canada (excluding Quebec). Some of the advertised items may not be available at all Michael's locations.
Shop at Michael's Arts and Crafts from February 28th through to March 6th, 2014 and receive:
Featured Deals:
50% Off Floral Stems
50% Off Ashland Spring Bushes
50% Off Handcrafted Floral Arrangements
50% Off Ashland Signature Accents
50% Off Baskets
50% Off Plastic Scrapbook Storage
This Week's Featured Project:
Floral in Decorated Glass Containers:
Create a floral display perfect for your next party! You can display a variety of spring stems in glass containers that are decorated with lace, pearls and other elegant finds from Michael's.
The Materials that You will need are on sale this week: 50% Off Floral Stems (Now starting from $0.34)
More Great Deals from Michael's:
Buy One Get One FREE Scrapbook and Photo Albums
50% Off Open Stock 12 x 12 Specialty and Glitter Papers
40% Off Celebrate it St Patrick's Day Decor, Ribbon and Celebrations
Buy One Get One FREE Creatology Value Pack
Buy One Get One 50% Off Crayola
40% Off Bead Gallery Strung Beads Green Label
Buy One Get One FREE Portrait and Lexington Collections
Simply Soft Yarn $3.99
Buy One Get One FREE Artist's Loft Back Stapled Canvas
Buy One Get One FREE Strathmore 300 Series Yellow Artist Paper Pads
40% off Liquitex Heavy Body Acrylic Paint and La Corneille Artist Brushes
This Week's Michael's Printable Coupons:

Click here to view this week's Michael's Weekly Ad, Deals and Printable Coupons!