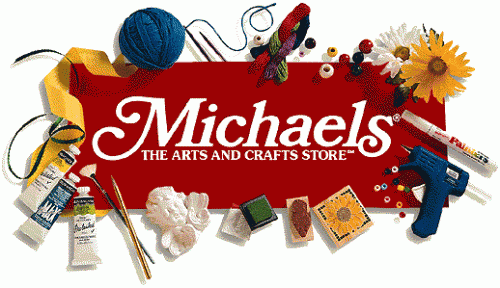 Here is this week's offer for Michael's Arts and Crafts in Canada (excluding Quebec). Some of the advertised items may not be available at all Michael's locations. Get ready for Valentine's Day with big savings on floral, decor, crafting and more!
Shop at Michael's Arts and Crafts from February 13th through to February 20th, 2014 and receive:
Featured Deals:
50% Off Entire Stock of Baskets
40% Off Ashland Spring Stems, Bushes and Garlands
40% Off Ashland Signature Accents
The Original Rainbow Loom Rubber Band Bracelet Making Kit Only $16.99
Wilton Candy Melts only $3.49
Photo Boxes 5 for $10
This Week's Featured Project Idea:
Bathroom Organization: Wall Storage Basket
Tackle your bathroom clutter with this basket storage project!
Materials You'll need – on sale this week: Baskets 50% Off ($1.39 – $44.99)
More Great Deals:
Ashland Spring Bushes and Daisy Stems Only $1.29
40% Off Ashland Garden Collection and Metal Accent Tables
30% Off Spring Decorative Paper Boxes
50% Off Bead Gallery Strung Beads
15% Off Artist's Loft Back Stapled Traditional Canvas, Easels and Tables
3 for $11 Value Pack Paper
Buy Two Get One Free Paper Crafting Themed Stickers
2 for $8 Simply Soft Yarn
2 for $12 Homespun Yarn
2 for $7 Gildan T-Shirts
Buy One Get One FREE Monterey, Berkely and Marseille Collections Frames
Buy One Get One FREE Home and Platinum Wall Frames
This Week's Michael's Printable Coupons:
25% Off entire purchase including sale items
40% Off any one regular price item
15% Off entire purchase of Artist Canvas and Easels
40% Off entire regular price purchase of paint, brushes, pencils, pastels and markers
30% Off entire regular price purchase of die-cutting machines and accessories
60% Off custom framing modern day designs
Click here for this week's Michael's Printable Coupons
Click here to see Michael's Weekly Ad.