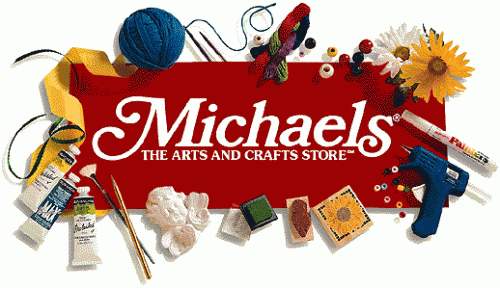 Here is this week's offers for Michael's Arts and Crafts in Canada (excluding Quebec). Some of the advertised items may not be available at all Michaels locations.
Shop at Michael's Arts and Crafts from January 17th through to January 23rd and receive:
Featured Deals at Michael's:
50% Off Floral Stems
50% Off Ashland Natural Storage, Storage Essentials, and Inspired Style
Buy One Get One FREE Recollections Craft Room Storage
50% Off StarBella
Buy One Get One Free CardStock
50% Off Strathmore Artist Paper Pads
This Week's Michael's Featured Project: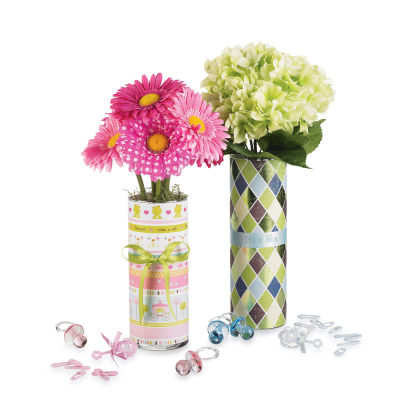 Baby Shower Floral Vase
Create a festive floral centerpiece for your next baby shower, wedding, birthday party or any event really. Pick paper and colours to use to match whatever the event it! Get your floral stems for 50% off at Michaels which makes them now priced at $0.34 – $17.49.
More Great Deals from Michael's:
50% Off Artist's Loft Back-Stapled Traditional Canvas and Easels
50% Off Creatology Valentines Day Value Pack Crafts
50% Off Gildan T-Shirts
50% Off Photo Boxes
50% Off Decorative Closet Storage
50% Off Ashland Glass Gems and River Rocks
2 for $7 Vanna's Choice
$6 Sashay
40% Off Home and Platinum Frame Collections
40% Off Expressions Tabletop Frames
40% Off Ashland Spring Bushes
40% Off Celebrate it Made With Love Valentine Decor, Ribbon, Candles and Gems
40% Off Valentines Day Paper, Stickers, Embellishments and Stamps
40% Off Scrapbook and Photo Albums
40% Off Bead Gallery Strung BEads
30% Off Craft Smart Acrylic Paint
10 for $1 Foam Brushes
This Week's Michael's Arts and Crafts Printable Coupons: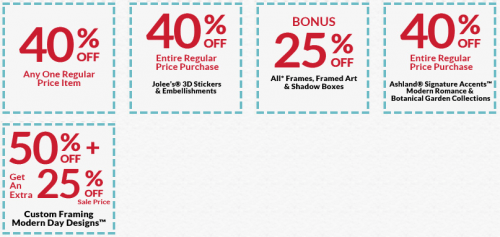 Print this week's Michael's Printable Coupons here.