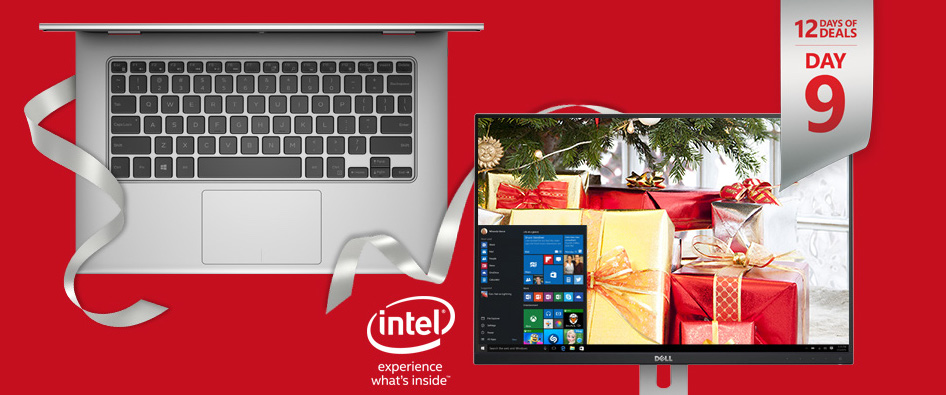 Microsoft Store Canada is now on the 9th Day of its 12 Day of Deals Sale with a range of Dell laptops, Dell all-in-one pc's and Dell monitors with deep discount prices of up to 40% off. This sale is today only so you have to think fast. Aside from the perk of saving up to $650 on some of these products, there is also the free shipping to look forward to.
The list of Dell computers on sale include-
And the Microsoft Canada 12 Day of Deals monitors on sale–
As you can see there are a lot of options at Microsoft Canada's 12 Days of Deals sale, and with all these great Dell products there's sure to be something on your list. Check the ratings on site for some recommended items, like the Dell XPS 13 9343-2727SLV which had a 4 1/2 star rating from 31 reviews, AND was discounted $400. Those are the kinds of great deals to look out for.
Stop by Microsoft Canada today to start your Dell experience!