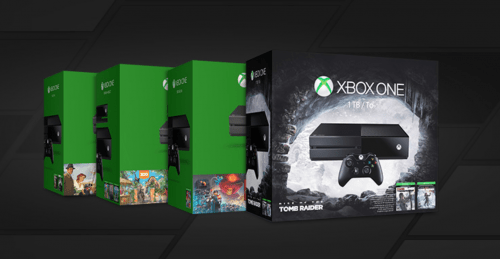 If you're looking to upgrade to an Xbox One console, the Microsoft Store Canada has a pretty good promotion that will help you get your game library started! Head online to the Microsoft Store now and you could receive a free game valued up to $79.99 with the purchase of a new Xbox One Bundle! In addition to this, I noticed that most systems also came with a free copy of Assassin's Creed Unity when added to your cart! The Xbox One bundles of course already come with a game, but this is a great chance to add 2 more games you've been wanting to play to your collection for no extra charge!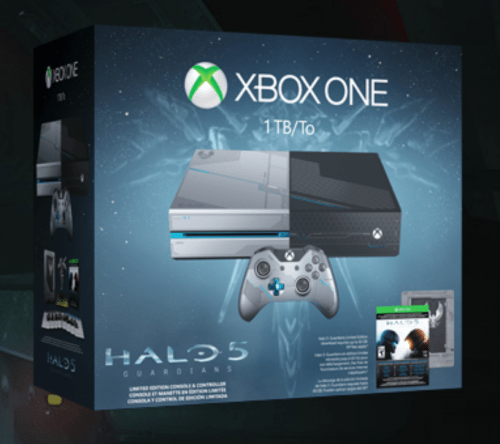 As mentioned, this Microsoft Store deal only applies to the new Xbox One bundles, so refurbished bundles are not included. However, there are quite a few Xbox One Bundles to choose from that range from $399 to $549. You can also pick up great limited edition bundles like the Xbox One Limited Edition Halo 5: Guardians Bundle for $549. This bundle comes with a stylish custom 1TB Xbox One console and matching custom Xbox One wireless controller, plus a Spartan-themed SteelBook case with Halo 5: Guardians Limited Edition full game download, a Guardian model by Metal Earth, and an exclusive DLC: Warzone REQ Bundle! In addition to all the great items with the bundle, you'll receive free copy of Assassin's Creed Unity plus one other free game of your choice, making this a pretty good deal!
The free games you can choice from are valued up to $79.99 depending on the game title, and include options such as:
Forza Motorsport 6
Rise of the Tomb Raider
Fallout 4 (bonus $10 gift card with pre-order)
Call of Duty: Black Ops III
Star Wars Battlefront (bonus $10 gift card with pre-order)
FIFA 16
NHL 16
Madden NFL 16
Assassin's Creed Syndicate
Disney Infinity 3.0 Edition Starter Pack
Gears of War: Ultimate Edition
Rare Replay Collection
LEGO Jurassic Park
Batman: Arkham Knight
Mortal Kombat X
The Witcher 3: Wild Hunt
Need for Speed
Just Dance 2016
If you select a game that is not yet released as your freebie, the Microsoft Store will also throw in a $10 bonus gift card with your purchase, making it an even better deal!
This offer ends November 21, 2015. The free copy of Assassin's Creed Unity is available until December 12, 2015.The Microsoft Store Canada offers free shipping on all orders.
Click here to begin shopping deals on Xbox One consoles online at the Microsoft Store Canada.