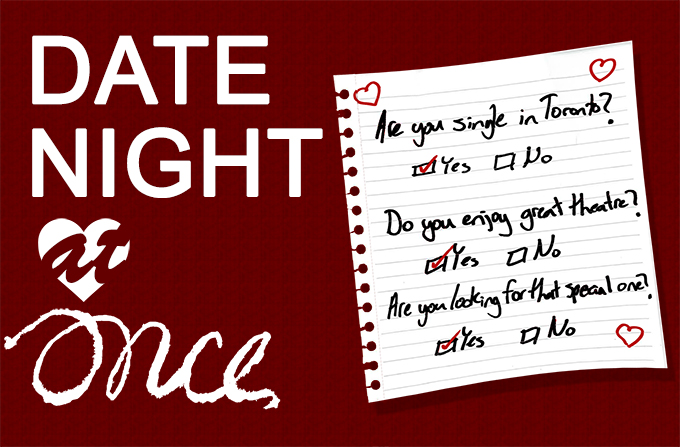 For one night only, Toronto singles have a chance to not only catch a free show of the musical, Once, but they will also have a chance to find love at this critically acclaimed show about an unlikely love story. The Toronto Mirvish Theatre is hosting a Toronto singles date night on June 2nd at the 8pm showing of Once, and all you have to do to receive your free ticket is fill out a brief survey before May 24th and you will be automatically matched with a date for the night plus a free ticket.
Your ticket will also include access to a private party after the show, giving you more of a chance to get to know your suitor, plus the entire cast of Once will be in attendance at the show as well.
Even if you don't find love for the night, you'll at least be able to see the free showing of what the Toronto Star describes as an "exhilarating show".
Click here to fill out the survey to get your free tickets to Once the Musical.