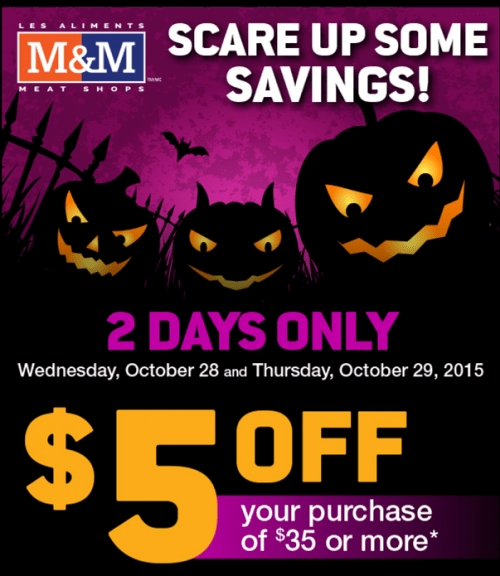 M&M Meat Shops Canada has a new savings offer available right now for eMax members! Next time you head in store, print out this M&M coupon and you could save $5 off your purchase of $35 or more! This is a great deal if you're looking to save on some fast and delicious meals, as M&M offers a wide range of frozen meals, desserts, meats and more! It looks like this deal is exclusive to eMax members, but if you aren't currently a member you can sign up for free here. Becoming an eMax member gets you exclusive coupons and savings, flyer deals, information and more!
This offer is valid October 28 to October 29, 2015 only. To claim your discount, just show your printed coupon in store. This offer is valid for eMax members. To become a member, you can sign up online or in store.
Click here to become an eMax member,
Or click here to get your M&M Canada coupon.