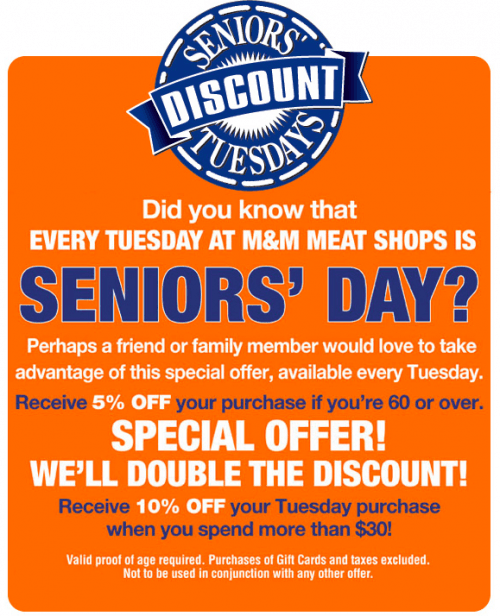 Much how every Thursday at Shoppers Drug Mart Canada is student's day and they can receive an extra 10% off, M&M Meat Shops Canada also offers a discount day for the seniors in our community every Tuesday. If you're 60 years old or older, then you can save an extra 5% off your purchase or if you spend over $30 you get an extra 10% off.
This offer is available every Tuesday at M&M Meat Shops and to qualify you'll have to have valid proof of your age (e.g. license, health card, etc.).
Click here to find the nearest retail location of M&M Meat Shops Canada.