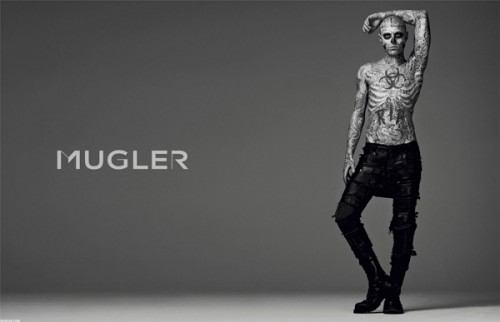 If you haven't heard of Montreal's Zombie Boy (Rick Genest) he was recently discovered via Facebook.  He opened the Thierry Mugler Fall 2011 show during Paris Fashion Week. and was also featured in Lady Gaga's Born this Way music video. Genest is the  star in the Mugler Fall 2011 ad campaign.
When I saw the Born this Way video I just figured they both were painted to be zombies. I never for a second thought he was heavily tatted.  I can't even begin to fathom how much a nose tattoo would hurt.
Currently he is working on his legs to finish the "project."
Want to follow his career? Click here to like him on Facebook.
What do you think art or just plain creepy? I think hes made himself a work of art, but by the time he's 80 he might be downright (more) scary looking.