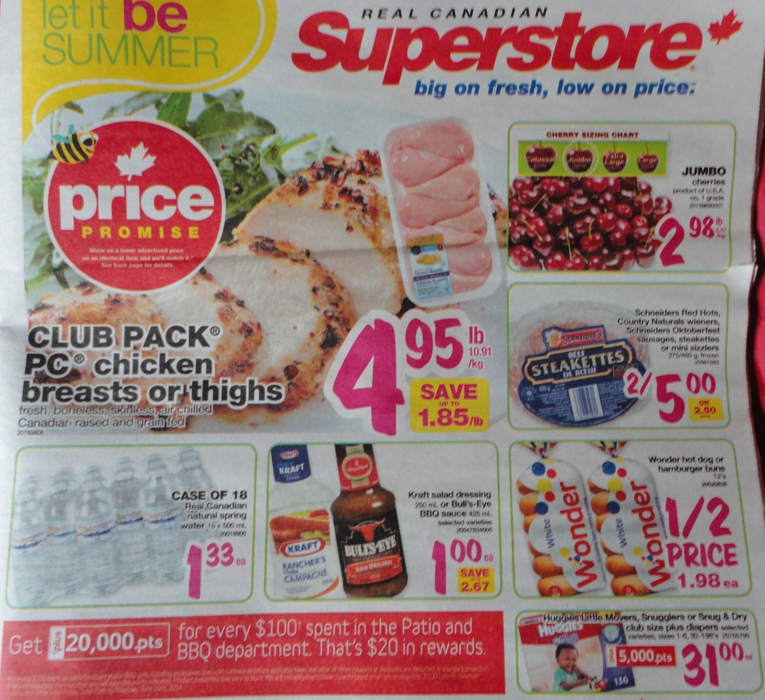 Cyn88canada has now uploaded the Metro Ontario and Real Canadian Superstore Ontario flyers to our forum. RCSS has Bullseye BBQ Sauce for only $1 so make sure you stock up at that price. Sure the Kraft BBQ Sauce was cheaper with the coupon, but I find that Bullseye is far, far better! Huggies wipes are $2, and with the Smart Source printable coupon for $2 off when you buy two tubs they are only $1. Click here to print the Huggies coupon.
Metro Ontario has Selection Bacon for $3.99, Stouffer's or Lean Cuisine Entrees for $1.99, and Nescafe or Tasters Choice instant coffee for $3.99.
Click here to view the Superstore Ontario flyer.
Click here for the Metro Ontario flyer.