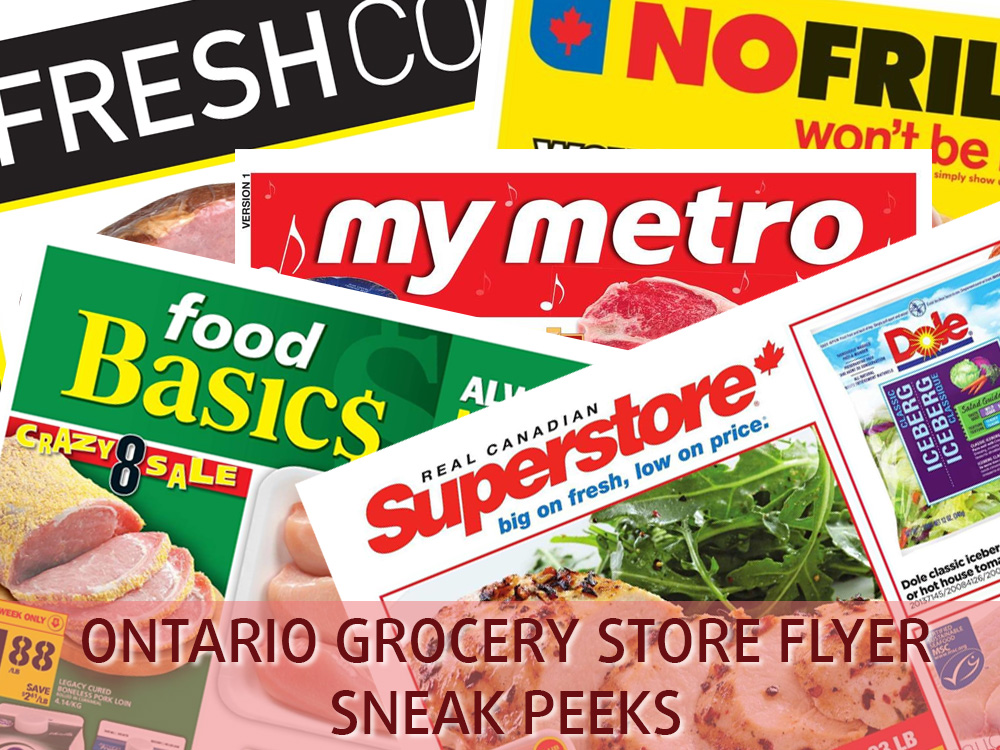 We have more flyer sneak peeks to help you plan ahead.  Since most stores are closed Saturday, this will help you get a head start on those shopping lists if you need to shop after work or school instead of your usual weekend shop.
No Frills Ontario Flyer Sneak Peek
No Frills continues their $1.50 sale this week with some new offers.  Sadly, no $0.88/lb grapes this week but stock up on these deals
Pineapples $1.50ea
Rye bread $1.50
Boneless skinless chicken breast (frozen) $1.50/lb — lowest price of the year
Palmolive dish soap $1.50
Lantic sugar $1.50
Pork side ribs $1.50/lb — lowest price of the year
Chapman's Ice Cream $1.50 — lowest price of the year
Freshco Ontario Flyer Sneak Peek
Freshco will have a number of $1.50 deals valid Thursday to Sunday only including ketchup, Lay's Chips and Lou's peameal bacon.  Weeklong deals include
Tomatoes 4lb case $2.99
Compliments burgers $5.99
Nestle ice cream and novelties (selected) $1.99
Coke 6pk 710ml bottles $1.99
VH Sauces $1.99
Real Canadian Superstore Ontario Flyer Sneak Peek
If you are stocking up, spend $225 in a single transaction at RCSS and get $25 in bonus PC Plus points back on your purchase starting Thursday.
Cucumbers $0.78ea
Tomatoes $0.78/lb
20% off salad dressing and condiments
Tear Gear camp chairs $10
Pepsi 12pks $3.98 + 200 PC Plus points