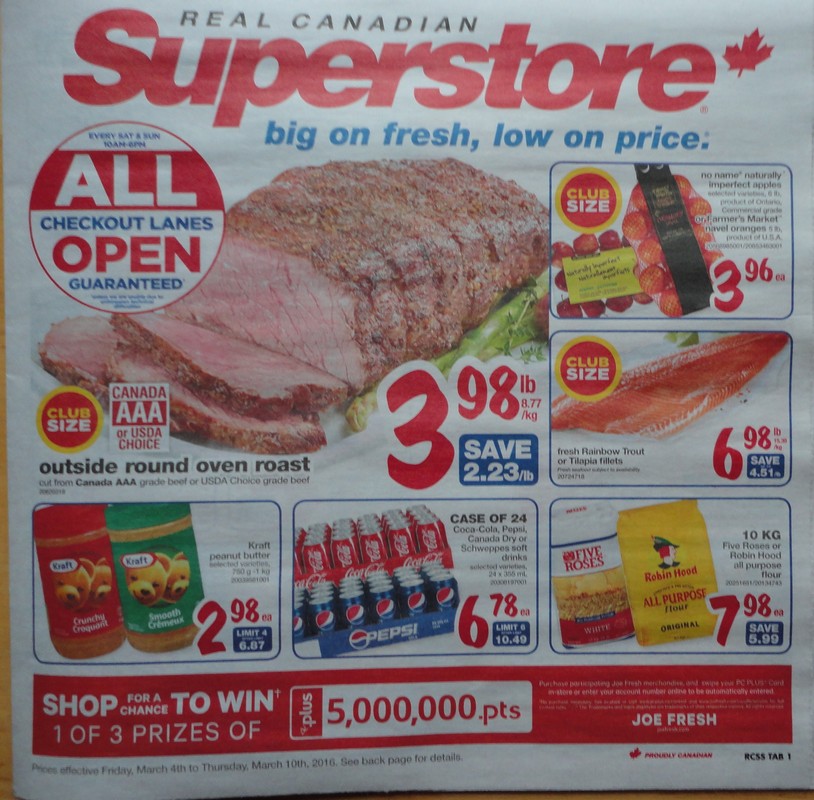 We have some more flyer sneak peeks for you from cyn88canada, this time FreshCo and Real Canadian Superstore Ontario flyers.
FreshCo Ontario flyer sneak peek
Strawberries $1.97
Omega3 eggs 18pk $3.67
5lb Russett Potatoes $1.29
English cucumbers $0.99
Some advertised deals in the FreshCo flyer sneak peek are available until March 23rd and at select locations.
Real Canadian Superstore Ontario flyer sneak peek
Kraft peanut butter 750g-1kg $2.98
10kg flour $7.98
Knorr Sidekicks $1
Whiskas perfect portions $0.68
10% off $30 iTunes gift cards
You can also save 33% on all Vileda, Scotch-Brite, or No-Name mops, brooms, gloves, sponges or Swiffer starter kits if you shop Friday through Sunday.  If you are buying Joe Fresh clothing, spend $50 or more and get a $10 promo card towards your next purchase.  The promo card will expire April 15th.