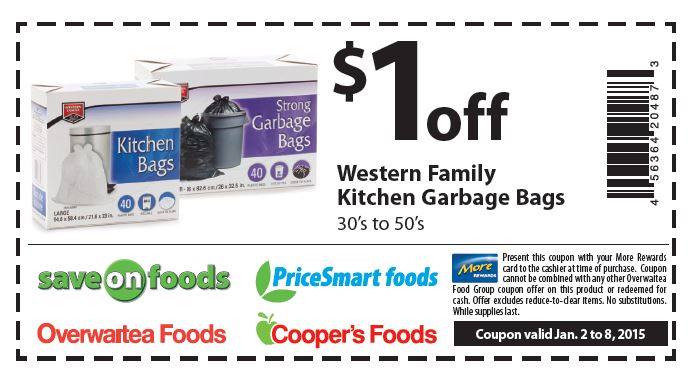 With children off school, people visiting for the holidays and general holiday mess, many of us have gone through more garbage bags than usual over the holidays.  Stock up with this facebook exclusive offer from More Rewards and save $1 on any Western Family kitchen garbage bags this week with this printable coupon.
This coupon is valid at Save on Foods, Overwaitea Foods, Coopers Foods, and PriceSmart Foods when you use your More Rewards membership card and expires on January 8th.
Click here to get your printable coupon.