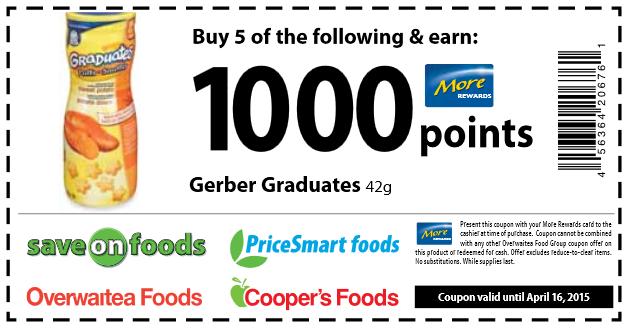 If you have a More Rewards card and collect points, here are a couple of coupon offers to help you grow your rewards balance:
You can click the links above to access each coupon, both of which are valid until April the 16th. More Rewards points can be collected at the following stores:
Save on Foods
PriceSmart Foods
Cooper's Foods
Overwaitea Foods
The coupons can be used at any of these stores unless otherwise specified. More Rewards coupons are not valid on merchandise that has been reduced to clear. Be sure to present your More Rewards card at the cash along with your coupon in order to receive your More Rewards points.