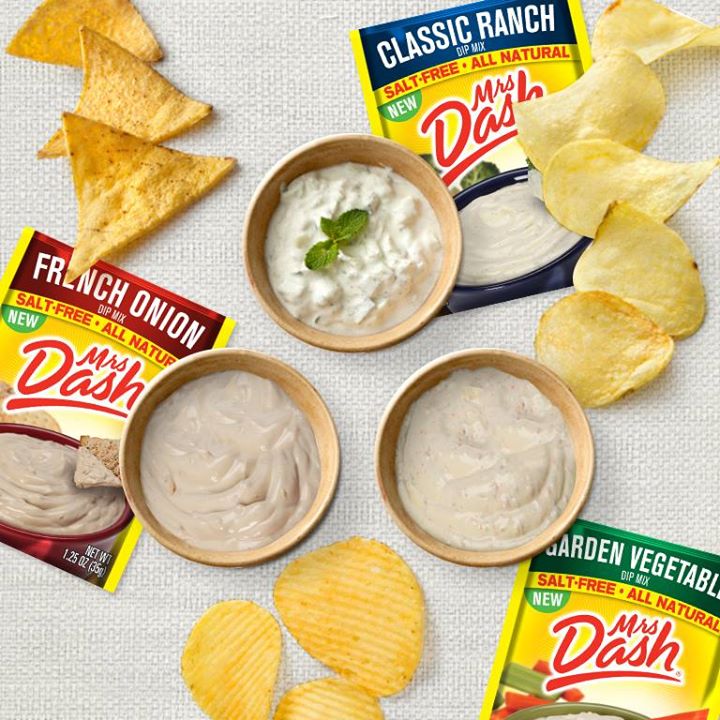 Mrs. Dash Canada is having a Free Product Coupon giveaway on their Facebook page! Fill in the blank on their contest photo and you could win a FREE Mrs. Dash Canada Product Coupon.
It is not specified when this contest ends or how many Free Product Coupons will be given away, but usually they give multiple coupons and the contests end quickly!
The fill in the blank on the Mrs. Dash Facebook Giveaway is: My favourite chip & dip combination is ___________ & ____________!
See how simple it is to enter? Click here to enter for your chance to win a FREE Product Coupon from Mrs. Dash Canada's Facebook Giveaway.