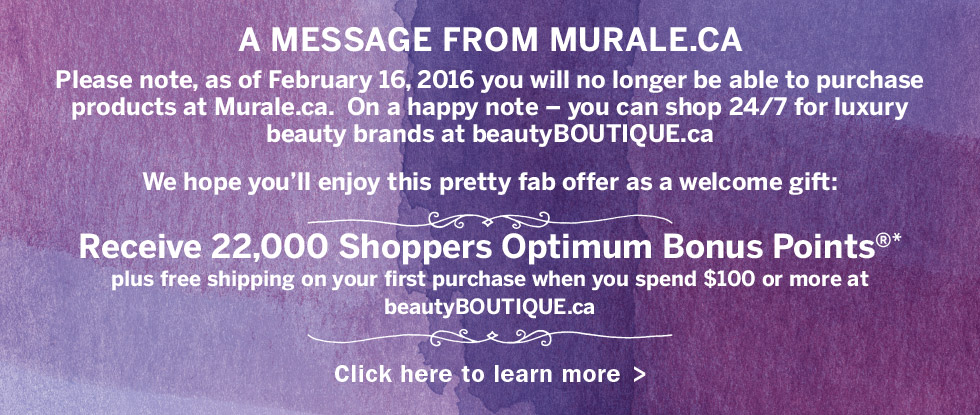 If you shop at Murale for high end beauty products, they shut down their online store today and are redirecting customers over to Beauty Boutique.  It is unsurprising news since it doesn't make sense for Shoppers Drug Mart to have two sets of online stores, but many forum members preferred the Murale website.
As a welcome gift to those switching from Murale to BeautyBoutique.ca, they are offering 22, 000 points (worth over $45 at a bonus redemption) on your purchase of $100 or more at BeautyBoutique.ca plus your order will qualify for free shipping.  To get your bonus points, enter promo code BOUTIQUE at checkout by February 29th.
The physical Murale stores are still open for shopping if you are lucky enough to live near one, but they do not say if there are plans to close them since more Shoppers Drug Mart Beauty Boutique locations have started carrying higher end products too.
Hopefully, BeautyBoutique.ca starts carrying the same brands as there are some you cannot get there that Murale has carried.