The other day we posted about a sale at Naturalizer Canada where you could save an additional 15% off on their shoe sale, where select shoes are on sale for up to 70% off. But today we are sharing with you an even hotter offer, where you can take an extra 25% off with the promo code GET25NOW. This means that you'll be able to save close to 85% off on select styles that have been discounted to 70% off!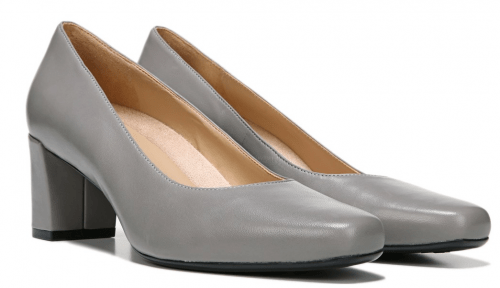 For instance, I was able to find these Keela grey leather heels being sold for 66% off their original price, only $49.99 (was $149).
Or these Coretta black leather flats are on sale for 71% off their original price and are now just $34.99 (was $119).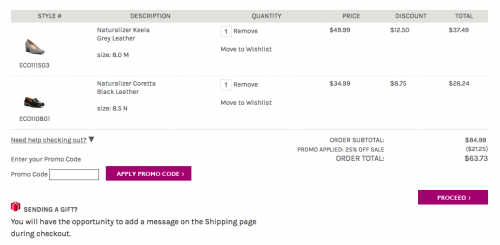 As you can see, when you apply the 25% off promo code the shoes go from being $49.99 to just $37.49, and from $34.99 to being just $26.24! In fact, the total for both of these shoes, $63.73, is still half the price of the cheaper pair of shoes.
This promo code from Naturalizer Canada will only be available until February 20, 2017.
Shipping and handling from Naturalizer Canada is $6.50 for your first pair of shoes and will be an extra $2 for every extra pair of shoes added to your cart.