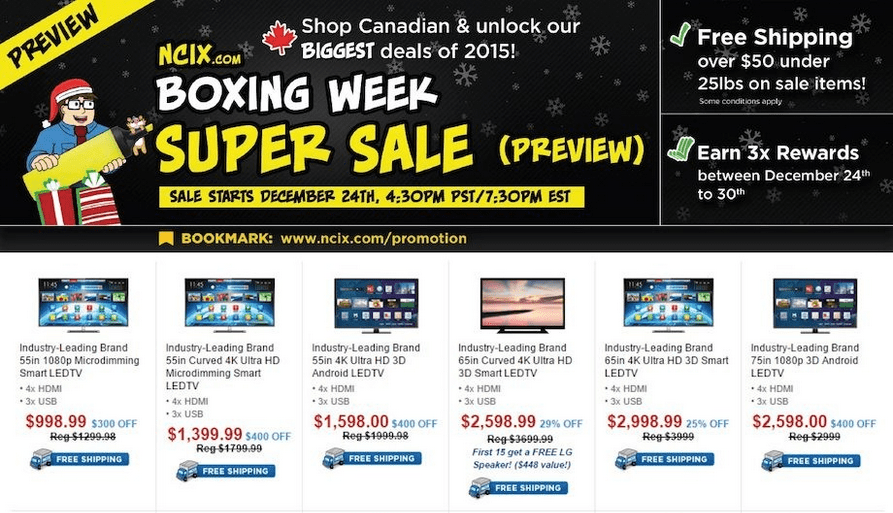 Looking for electronics deals on Boxing Day?  We have an early look at some of the deals included in NCIX Canada's Boxing Week Super Sale. You will get free shipping on all sale items if over $50 and under 25lbs plus earn three times the rewards until December 30th.  Even better, the sale starts Christmas Eve so you can order early and save time for all of that in-store shopping on Saturday.
As is often the case, they have some decent deals on televisions, but they have not released the brand names, just that they are industry leading brands so may be cheaper when compared to the exact brand on sale elsewhere.  Other deals include
Minix Neo Smart Media Hub + Air Mouse $159
TP Link AC1900 Router $199.99
Samsung Galaxy Note4 $599.99
Lenovo Thinkpads from $599.99
Logitech Play wireless mouse $13.99
Microsoft Home & Student $99
If you are travelling over the holidays, they also have United Global Prepaid SIM cards for just $4.99.  They work in 200 countries and include $10 credit.  No huge surprise bills from your phone company when you get home!
Click here to view the full NCIX Canada Boxing Week Super Sale Preview