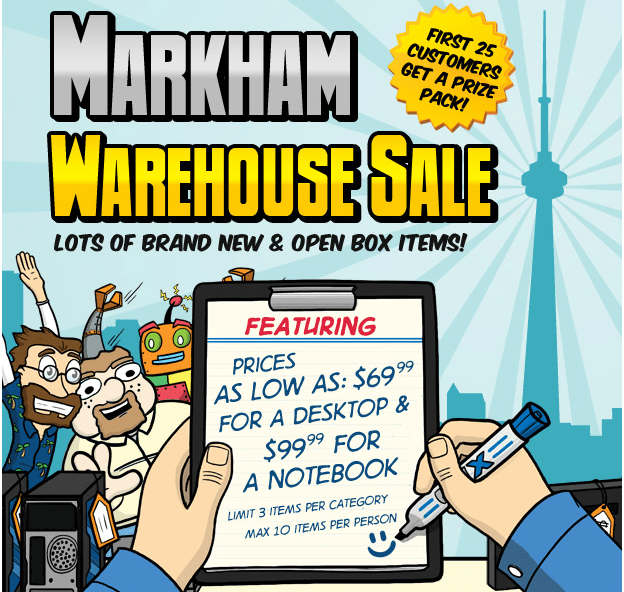 NCIX is holding a warehouse sale in Markham this coming Saturday, May 25th. There will be lots of brand new and open box items on sale including prices as low as $69.99 for a desktop computer and $99.99 for a notebook computer.
There is  limit of 3 items per category and a max of 10 items per person.
The sale runs from 9:30 AM until 5 PM.  Best to get there early for the best deals. The first 25 customers also will receive a free prize pack.
The warehouse is located at 3900 14th Avenue in Markham, Ontario. The postal code is L3R 0A9.