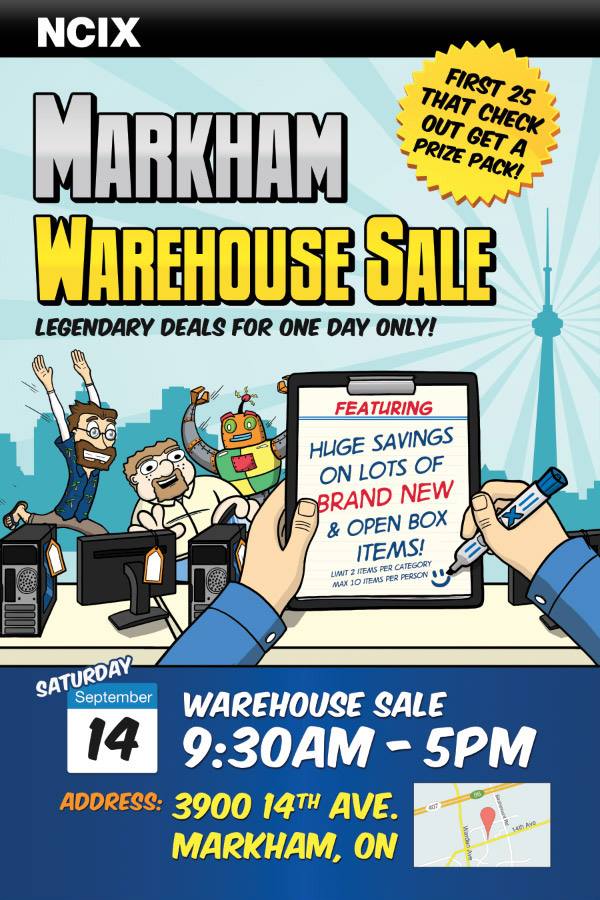 NCIX is holding a warehouse sale in Markham tomorrow September 14th. There will be lots of brand new and open box items on sale.
There is  limit of 2 items per category and a max of 10 items per person.
The sale runs from 9:30 AM until 5 PM.  Best to get there early for the best deals.
A few deals have been posted already to give you an idea of what's available:
Radeon HD 7790 1GB for $99 (minimum 5)
GTX670 4GB for $199 (minimum 5)
V4 128GB SATA3 for $75 (minimum 15)
The sale is located at 3900 14th Avenue. Markham, Ontario. A map is available here: http://bit.ly/15VjLw4.