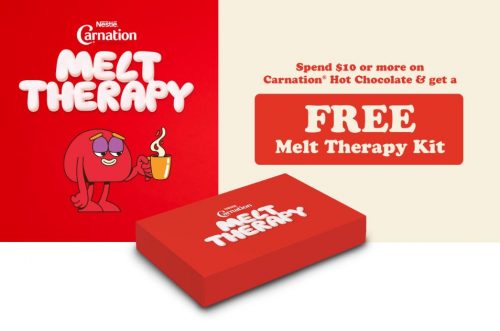 For a limited time, spend $10 on Nestle Carnation Hot Chocolate and get a free Melt Therapy Kit when you upload your receipt through the promotion website.
You kit will include customized marshmallows of your choice and a coupon for $2 off your next purchase of Nestle Carnation hot chocolate. Your purchase must be made by February the 29th, 2024, at participating retailers or online. The $10 purchase must be made in one transaction in order to qualify. After your receipt has been validated your reward will be sent by physical mail.
There is a limit of three rewards per household, and be sure to make separate $10 purchases and submit one receipt at a time. A full list of qualifying products can be found through the link below.
Click here to get your free Melt Therapy kit from Nestle Carnation hot chocolate.