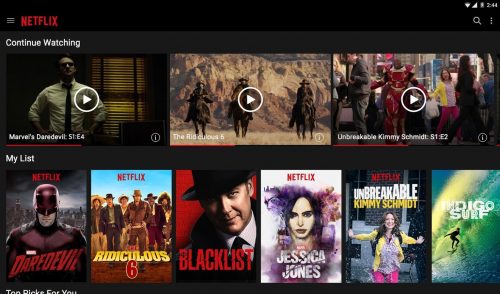 Your "Netflix and Chill" habit is going to be increasing soon, and if you're new to the streaming service, then the monthly fee increase of $1 (or $2 on the Premium plan) will be taking place immediately.
Netflix announced that Canadian users will be experiencing their first price bump in two years (the last one took place in October 2015) so that the service can "bolster its content and services". There has been no mention that this price increase will affect other countries, more specifically the U.S.
It will now cost Canadians $8.99 for the basic plan (reg. $7.99/month), $10.99 for the standard plan (reg. $9.99) and the premium plan will see a $2 increase, as it will now cost $13.99/month rather than the $11.99/month that it was usually offered at.
In a statement, the streaming giant said that this price increase was a result of them introducing more product features and to "improve the overall Netflix experience."
Netflix usually implements their price increases by country, as they respond to the local markets and the various demands for their service.
Click here to read more about the Netflix Canada price increase.