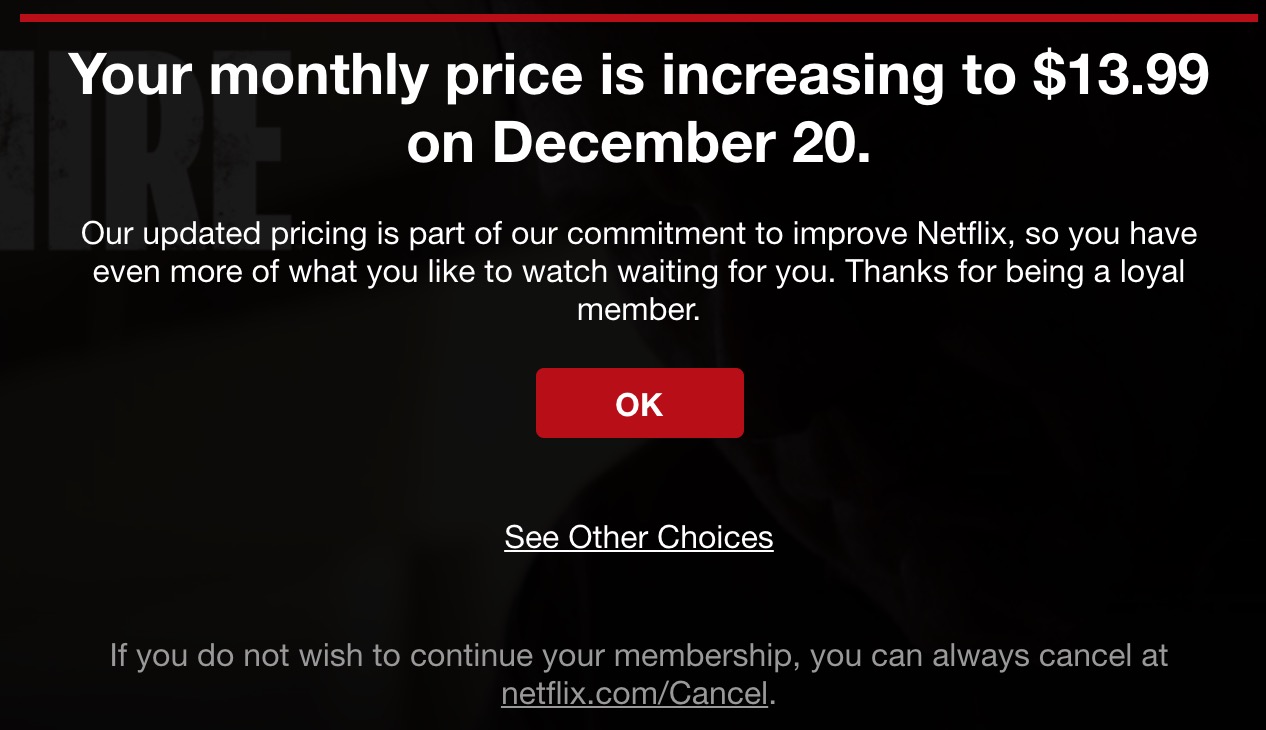 Netflix Canada is hiking all of its subscription plan prices by $1 amidst an increase in its spending and a huge increase of competition.
The different TV networks have been slowly withdrawing their shows from Netflix to play them exclusively on their own networks. Hulu for instance is a joint project between ABC, Time Warner, Fox and others. These companies have been removing their shows from Netflix to play it on there or other networks they own. Disney is also planning on launching its own exclusive Disney channel soon.
Amongst these changes, Netflix has been spending tons of money to produce original content that will keep it relevant as shows disappear from its network. Netflix plans to spend over $6 Billion USD this year on original content.
And now we pay the price! All 3 Netflix Canada subscription plans will increase by $1. The new Netflix prices are:
Basic Plan (1 Screen) $8.99 (was $7.99)
Standard Plan (2 Screens & HD) $10.99 (was $9.99)
Premium Plan (4 Screens Ultra HD) $13.99 (was $12.99)
If the market becomes exceedingly fragmented and inconvenient and it's Cable Chaos 2.0 I know I'll personally move back to torrenting again.