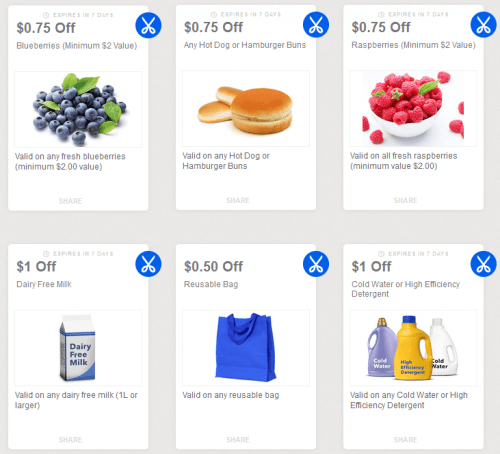 The new coupgon coupons are live and include some coupons valid on blueberries, raspberries, any brand of dairy free milk and more.
$0.75 off blueberries (min $2)
$0.75 off raspberries (min $2)
$0.75 off any brand of hot dog or hamburger buns
$1 off any 1L+ dairy free milk
$1 off any cold water/high efficiency detergent
$0.50 off a reusable shopping bag
$1 off Glad zipper bags
$1 off Lunchmate Snackers
and more.  As always, these coupons will vary slightly by store and are valid at Atlantic Superstore, Buy-Low Foods, Calgary Co-op, Colemans, Co-op, Co-op Atlantic, Giant Tiger (all provinces), Longos Brampton, Nesters, Price-Smart Foods, The Grocery People, ValuFoods, and VillageMart.
Click here to view these coupons or sign up for Coupgon coupons