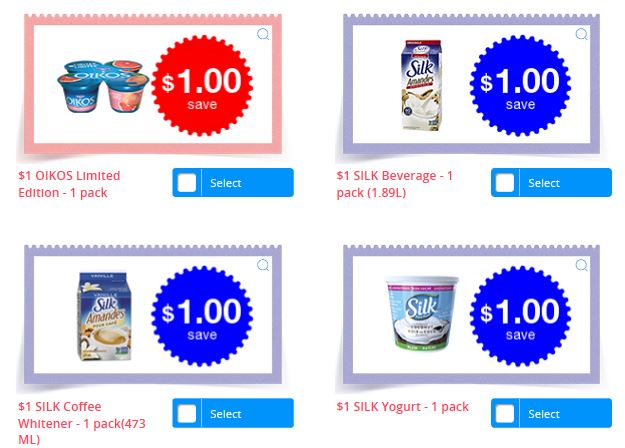 The DanOn Canada coupon portal is a fantastic place to find printable coupon for all of your favourite Danone products, and you can currently visit the portal to print new coupons for Silk products that have recently been added!
I'm fairly sure this is the first time that coupons for Silk products have been added to the portal, so if you do purchase any of these items be sure to print these off. If you don't have an account you can create one first. Coupons can be printed once each per month, per account.  Here are the Silk coupons that are available:
Save $1 on the purchase of any Silk beverage 1.89L
Save $1 on the purchase of any Silk coffee whitener 473ml
Save $1 on the purchase of Silk yogurt
As far as other Danone products go, there isn't much available for this month. There is a coupon for $1 off plain Activia, 75 cents off Danino, and $1 off a package of Oikos limited edition.
Click here to print your coupons through the DanOn coupon portal.