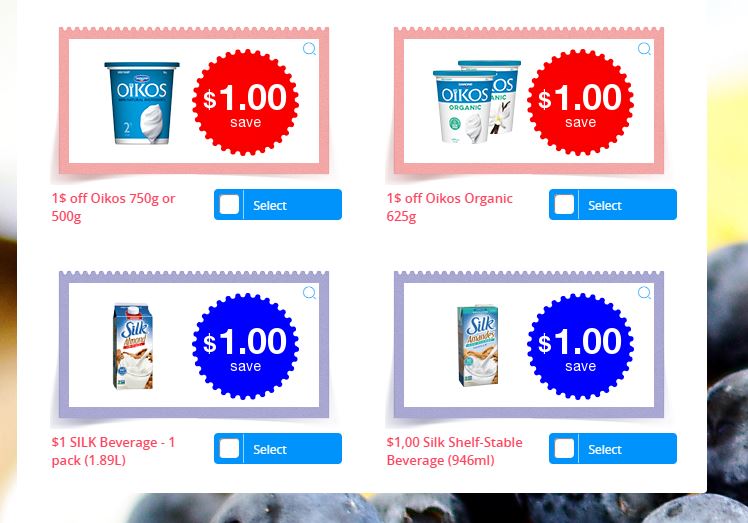 Year round, you can find some fantastic savings on many of your favourite Danone products through the DanOn printable coupon portal. This portal has recently been updated with new coupons, and there are several available to print. Here is the current list of coupons:
Save $1 on any Silk shelf stable beverage 946ml
Save $1 on any Silk beverage 1.89L
Save $1 on Oikos 750g or 500g
Save $1 on Oikos Organic 625g
Save $1 on Activia Drink
Save $2 on Oikos
Save $1 on DanActive
Save $1 on Danone Natural yogurt
Save 50 cents on Danone Danette
Save 50 cents on Danone Creamy
These coupons can be printed once each per account, and coupons "refresh" monthly, so you can print one of each coupon per month. To print the coupons you will have to create an account if you do not have one. This week the 4 pack of the Danone Natural yogurt is on sale for $1.99. Use the 50 cent coupon and pay just $1.49.
Click here to get your coupons by visiting the DanOn coupon portal.